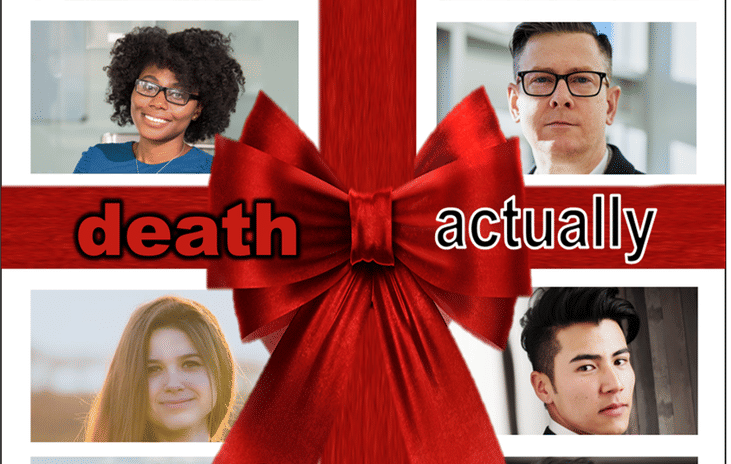 Death Actually
See if you can solve the mystery of the dead body discovered in this festive-themed murder mystery!
Activity highlights
A holiday murder mystery to revive team spirit
With professional and experienced actors
Captivating and full of twists for a night of brainstorming fun
Event description
If you are anything like us, you are probably tired of Christmas dinners and reindeer games! So, why not try out a virtual murder mystery that will leave your guests energised and satisfied with a Christmas night full of fun?

You are heading to your office Christmas party at the local art gallery. You are there with both friends and family at your graphic design studio. The drinks are flowing and the guests are surrounded by walls covered in art and statues adorned with Santa hats, but when a body is found under one of the statues, the question arises…who is the murderer among you?


Interrogate each other, listen for clues and try to figure out who is the culprit. Could it be one of the people on your team? Work with a detective played by our professional actor to uncover the truth! But don't let the detective reveal the truth before your team and steal all the fame!
What's included
Link to the game
Ultimate Christmas mood
Copy of game materials sent prior
Professional actor playing detective role
What you need
Computer/PC/phone
Costumes are welcome
Pen and paper (optional)
---
---
Cancellation policy
1. Tagvenue will make every effort to run the event as arranged, Tagvenue reserves the right to change or cancel the event by reason of unforeseen or unexpected events rendering the originally intended format impracticable. Should the event be cancelled, no fee shall be paid by the client except in wholly exceptional circumstances and wholly at the discretion of the client.

2. By the client. The event will be considered cancelled by us when the client, by written notification to Tagvenue (emails are accepted as confirmation):
2.1. Cancels or postpones the entire event.
2.2. Cancels or postpones any element of the event.

3. If an event is cancelled by the client Tagvenue shall have the right to impose a "cancellation charge" which shall be calculated as a percentage of the total price as detailed in the table below.

4. Timing of cancellation – percentage of total price:
4 weeks – 2 weeks prior to the event – 50%
Less than 2 weeks prior to the event – 100%
FAQs
What is the Death Actually Virtual Murder Mystery all about?
Death Actually is an online Christmas-themed mystery that's both hilarious and intriguing. Participants will work together to find out who committed the crime at the office Christmas party. Death focuses on team communication and collaboration. A light-hearted murder mystery during the holiday season will not only foster camaraderie between colleagues but also boost your team's morale.
Is this game work-appropriate?
Totally! Since it is a holiday-themed murder mystery, you have to keep in mind that the activity is most suitable for persons aged 17 and above. References to violence, alcoholic beverages, and romantic intrigue will be part of the game. If you have any special requests regarding the plot, feel free to reach out to us.
How does a virtual murder mystery work?
Teams are divided into small groups. Each group brainstorms ideas and communicates their thoughts openly. Participants are encouraged to voice their opinions so they can contribute to solving the murder mystery. The first group to reveal who committed the murder is declared the winner. Our host will wait for everyone to work on the case before announcing the winner.
Can this game be customised?
Absolutely! Let us know beforehand so that we can customise your event for an additional fee. Whether it is the number of people or adding a character to the event, there are many ways to tailor this experience for your team.
How can I book a Holiday Virtual Murder Mystery?
To book any of our virtual holiday events, send us an email at events@tagvenue.com. We'll get back to you ASAP and confirm the availability and pricing of the virtual activity. If these suit your needs, simply book the event by providing the following: company billing details: address, and VAT number (for non-UK customers only). We'll revert back with a booking confirmation and an invoice. A payment link will be provided where you can securely pay with your CC ( Visa, MasterCard, Amex). We accept CAD, GBP, USD, SGD, AUD, and EUR.
Other popular activities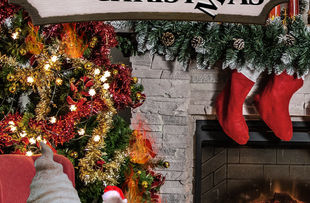 Very Faulty Christmas
At Mrs. Bookin's traditional Christmas meal, Santa is found dead. With 5 suspects played by actors, use your problem-solving skills to uncover the murderer. A detective will lead and help you solve!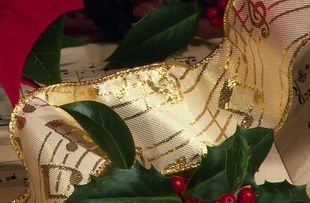 A Christmas Carol Catastrophe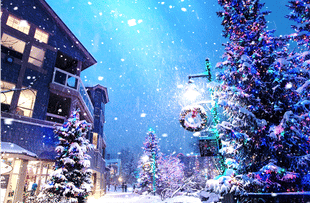 It Is a Wonderful Death
Get ready for a thrilling Christmas murder mystery game! A leading actor is found dead before the yuletide play, and it's up to you to crack the case. Put your detective skills to the test!