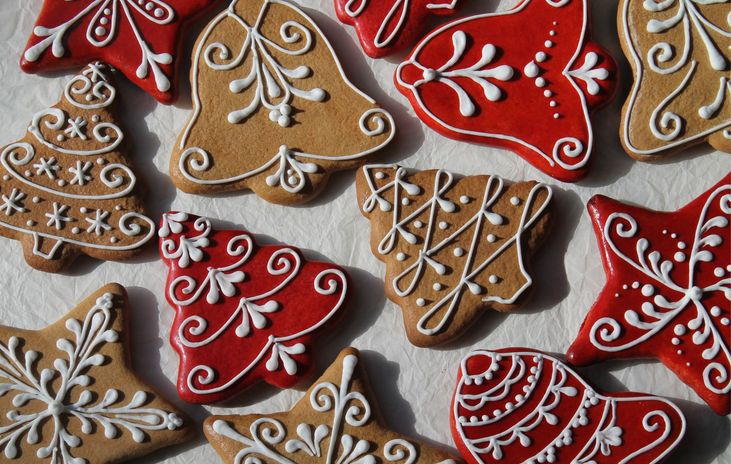 Christmas Cookie Masterclass
Flaunt your cookie decorating skills from the comfort of your home!
Activity highlights
Experienced and patient instructor
Buy ingredients from the provided shopping list
Fun and relaxed atmosphere
Event description
It's that time of the year again! Bake and decorate mouth-watering gingerbread cookies with your family, friends, and colleagues.

This virtual cookie decorating class is perfect for teams to gather around a plate of yummy cookies and catch up. Participants will learn all about the centuries-old secrets of making the most delicious gingerbread cookies. After going through the different piping techniques you will learn how to make royal icing and practice piping techniques to decorate your cookies.

You can either buy your gingerbread cookies or bake them in advance.
This virtual holiday cookie decorating class will not only revive the Christmas spirit but also help your team bond and interact outside of work, which is often lacking within virtual offices. Plus, you'll get to brag about your cooking and baking skills throughout the experience! At the end of the class, you will have a batch of homemade cookies to share with your family and friends.

How does it work:
The class ingredient list will be shared with you before the event. You will only need a few basic kitchen tools for this class but do check the list in case you need anything else. This is a cookie decorating class so you will need to prepare or purchase your cookies ahead of time. During the class, the instructor will show you step by step how to decorate the cookies using several different methods (including traditional piping techniques) to create cookies that you will be proud to hang on your Christmas tree or share with your family!

The sweet art pieces you create during this class will bring joy to anyone who sees or eats them!
What's included
Instruction via Zoom
Recipes
Supply list
Practice sheet
What you need
Supplies needed for the class
PC / laptop / tablet with a camera
Reliable Internet connection
---
---
Cancellation policy
RESCHEDULING POLICY:
After a booking has been made, Client rescheduling within 2 weeks or less of the event date is subject to a fee equal to 25% of the total fee.
After a booking has been made, Client rescheduling within 72 hours or less of the event date is subject to a fee equal to £150 or 50% of the total fee whichever is greater will be applied at the time of your re-booking. Your event must be rescheduled within 365 days of your original event date.

CANCELLATION, LOW-SHOW, AND NO-SHOW POLICY: No refunds will be issued for reduced event participant headcount turnout at an event ("Low-Show"), zero participant turnout at an event ("No-Show"), and/or event cancellation. If you provide notice at least 72 hours in advance of the event for a Low-Show, No-Show, or cancellation then credit towards a future event may be issued in accordance with the rescheduling policy above. Any credit issued will be in accordance with the rescheduling policy above and must be utilized within 365 days of your original event date.
FAQs
How is the Virtual Cookie Decorating Class hosted?
Hosted over Zoom, Google Meet, or any video conferencing platform of your choice, this online cooking class requires participants to get some basic kitchen utensils and ingredients. A list of ingredients and utensils will be provided before the event. The host/chef will teach you how to make your gingerbread spice mix and cookies from scratch. Participants will also be taught how to turn the gingerbread cookies into house decorations for the holiday season and gift wrap them. A file with recipes will be provided to all participants after the class.
Can the Christmas Cookies Online Decorating Class be hosted in English?
Yes! This virtual cooking class can be held in English, French, and Polish. If you wish to have a Spanish-speaking host, let us know so that we can arrange for it.
How many people can attend this Virtual Holiday Cookie Decorating Class?
It all depends on the capacity of the chosen video conferencing platform. For instance, up to 1000 persons can attend the event on Zoom at once, however, we recommend breaking up larger teams into smaller groups as it facilitates communication and interaction.
How can the Cookie Decorating Masterclass help as a team-building activity?
Our cooking class is set in a fun and relaxed environment. Our lively host will help your team relax, learn something new and get to know each other. Since it's a holiday activity, it will set the holiday spirit right away and bring your team closer together. Participants will banter and share memories and stories with their teammates.
How do I book a virtual cookie decorating class on Tagvenue?
You can either use the 'Enquire Now' option on the event's page to proceed with the booking or get in touch with us at events@tagvenue.com. Let us know your guest size and preferred dates and we'll get back to you with the answers asap. Then we proceed with the payment- all you have to do is provide us with your company's details such as the address and VAT number (for non-UK Customers only) following which we'll send you an invoice and a link for the payment. You can then securely pay with your CC ( Visa, MasterCard, Amex) via a link. We accept CAD, GBP, USD, SGD, AUD, and EUR.
Other popular activities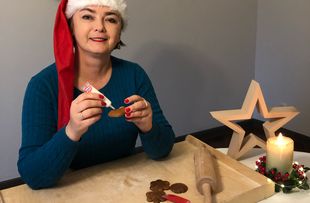 Gingerbread Baking Class
This online baking class will teach you how to make this sweet and spicy treat, which is perfect for any occasion and still a fun family activity in present-day Poland. Get baking with the team!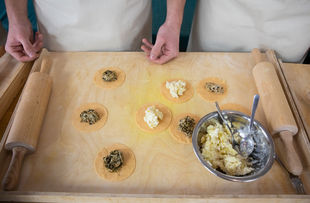 Polish Dumplings Online Cooking Class
Get your creative juices flowing with our DIY Wraps Kit! Perfect for groups, it's an easy and delicious activity that will inspire creativity. Discover some unique filling combinations!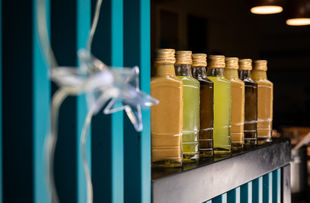 Polish Liqueurs Virtual Workshop
Discover and taste unique liqueurs and learn about the skilled craft of "nalewki" making, a tradition passed down through generations of Polish families. Perfect for winter or summer Friday nights!