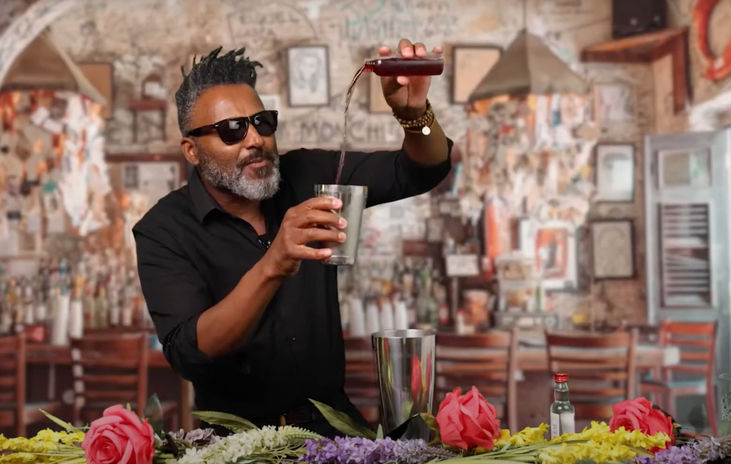 Around The World Mixology Class
'Travel' to iconic cities with your team and shake up 4 different cocktails!
Availability
Any day or time
Activity highlights
Everything delivered to your doorstep
Broadcasted from state of the art studio
Shake up 4 cocktails in 4 different "virtual" locations
We ship all over the world
Event description
Why hop on a flight, when you can get everyone together at your dream destination?

It's surely cheaper than a ticket! Cocktails Around the World is a virtual cocktail or mixology class that will take your team on a world tour from their remote workplace. Indulge in the holiday spirit of Ibiza Sunset Strip Bars, Puerto Rican shack bars, Hollywood and Singapore's finest rooftops! Hosted by our entertainers who are also the mixologists, participants will travel to these iconic cities while shaking up four delicious cocktails.

Whether you're planning a teambuilding activity with a dispersed team or hosting a happy hour, this cocktail-making class is ideal for getting to learn about other drinking cultures and discovering a thing or two about your mates.

To make it happen, hamper boxes with all the necessary ingredients and tools are delivered to the guests. The experience is hosted via Zoom and starts with a VIP airport lounge where our lead host will hand everyone virtual tickets so that they set off on their virtual adventure. If there are some non-drinkers on board, we'll replace the alcohol with our premium non-alcoholic spirit so that everyone gets to craft the same pretty cocktails simultaneously. All guests get to visit the four countries and try different cocktails during the event.

With live entertainment and drinks tastings, remote employees will enjoy a real happy hour feel! Don't forget to add a dress code to the event for some extra personalised fun!
What's included
Hamper box with ingredients for 4 cocktails, garnishes and a shaker
Mixology hosts and tech support
Digital HD studios
UK shipping
What you need
Glassware
Zoom
Reliable Internet connection
List of all participants with addresses
---
Pricing and capacity
10-15 People
from £54 per box + £99 Masterclass fee
15 and above
from £54 per box + no masterclass fee
---
Cancellation policy
All sales are final and non-refundable.
One-time courtesy reschedule possible up to 10 days (UK-based participants)/20 days (outside of the UK-based participants) before the event date.
No rescheduling possible for no shows or last-minute cancellations.​
FAQs
What is a virtual cocktail-making class?
A virtual cocktail-making class is much like a real-life mixology session in which participants are given ingredients and tools to craft their own cocktails. Yet, Cocktails Around the World is more about relaxing with your friends and teams than just crafting drinks. This experience allows participants to enjoy virtual mixology sessions in Singapore, Hollywood, Ibiza, and Puerto Rico. The hosts, who are entertainers rather than expert mixologists, are there to share some fascinating facts about drink cultures and more! The class lasts about 80 minutes and can be organized for groups of 50- 120 people.
Can I host a virtual cocktail-making class for a corporate event?
Yes. This is not a classic cocktail-making class. It focuses on having a good time with your crew rather than shaking up cocktails. Teams will get to enjoy the changing vibes of four different cities and experience their drinking culture. It's a good opportunity for remote teams to discover other cultures and learn a thing or two about their colleagues. Since multicultural work environments are on the rise, we highly recommend this activity for remote employees.
How will my team receive the ingredients for the event?
Prior to the event, everyone will receive a hamper with all the ingredients and tools to prepare their own cocktails and mocktails. We will need the participants' names and addresses in order to send the packages. Rest assured that the data is only used for the sake of delivery. (We will not store your data for marketing purposes.)
How do I personalize my virtual event?
We are ready to help you customize your event, no matter how crazy the idea. Simply get in touch with your designated Event Producer at events@tagvenue.com. After confirming your requirements, we will then verify the availability of the activity, along with any special requirements. (some of which may be free. ) We'll send you a booking confirmation with all the details and an invoice. A payment link will be provided where you can securely pay with your CC ( Visa, MasterCard, Amex). We accept CAD, GBP, USD, SGD, AUD, and EUR.
What happens if some participants do not consume alcohol?
The event is suitable for non-drinkers as well. We will provide Seedlip instead of alcohol, which is a high-quality non-alcoholic spirit for anyone who would like to learn how to craft mocktails. It's important to let us know in advance so that we can prepare the hamper boxes accordingly.
Other popular activities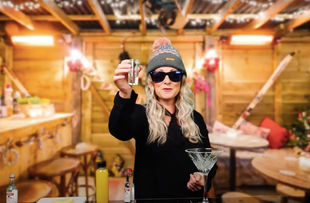 Apres Ski Cocktail Masterclass
Warm up with a delicious apres-ski cocktail in a cozy chalet. Join our cocktail-making class and learn to make your favorite drink without enduring the cold. Gather your team right away!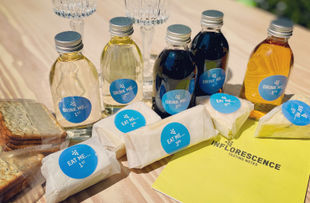 Virtual Cheese and Wine Tasting
Organizing your yearly team-building event or searching for a fantastic gift for your employees? Look no further! Our virtual wine and cheese tasting experience is the way to delight your guests,
Around the World - Virtual Icebreaker
Around the World is a fun and lighthearted team-building game that promotes networking and cultural learning. Ideal for collaboration, culture-building, and more. Suitable for everyone!