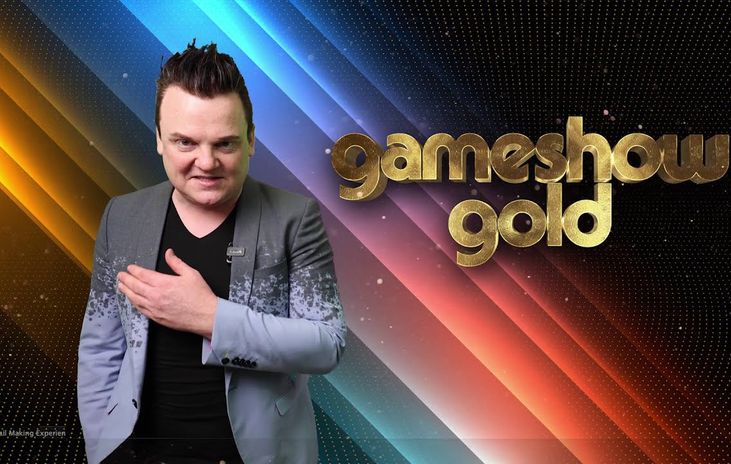 Cocktail Gameshow Gold (Online)
Fun and colourful drinks with an expert host that will make you relax in an instant!
Availability
any day or time
Activity highlights
Everything delivered to your doorstep
Broadcasted from state of the art studio
We ship all over the world
Event description
What's better than a cocktail party? A cocktail-making class slash game show party. Play 'Cocktail Catchphrase', and 'Cocktail Truths & Lies' and shake up 4 delicious cocktails in professional studio bars!

Learn how to make your own cocktails from scratch. Then, all you have to do is take out your fanciest glasses and get dressed for a virtual experience like no other.

How does it work?
Hamper boxes with ingredients to craft four different cocktails will be delivered to all guests. A shaker and garnishes will also be included in the package. Our mixology hosts will be waiting for you once you click the link that will take you to your virtual cocktail party. The parties are hosted from Digital HD studios, thus creating an immersive experience for your guests.

Participants shake their cocktails simultaneously while chatting and connecting with their colleagues. Then, depending on the number of participants, large teams will be split into smaller groups and sent to different Studio Bars. After 60 minutes of games and cocktail shaking, the Lead Mixologist wraps the party up and awards alcoholic prizes to game show winners.

Cocktail-making classes are great for bringing your teams together and celebrating your company's success!
What's included
Hamper box with ingredients for 4 cocktails, garnishes and a shaker
Mixology hosts and tech support
Digital HD studios
UK shipping
What you need
Glassware
Zoom
Reliable Internet connection
List of all participants with addresses
---
Pricing and capacity
10-15 People
£54 per box + £119 masterclass fee
15 and above
£54 per box + no masterclass fee
More hamper box options available
---
Cancellation policy
All sales are final and non-refundable.
One-time courtesy reschedule possible up to 10 days (UK-based participants)/20 days (outside of the UK-based participants) before the event date.
No rescheduling possible for no shows or last-minute cancellations.​
FAQs
What is Cocktail Gameshow Gold Cocktail Mixology Class?
Cocktail Gameshow Gold is, as the name suggests, an online game show combined with a cocktail masterclass experience. The activity consists of mini-games such as Cocktail Catchphrase and Cocktail Truth & Lies, while participants shake up 4 different cocktails from their cozy homes. This activity is fantastic for the holiday season, birthday parties, and team-building activities.
Will participants need to get the ingredients themselves before the event?
No! Each participant will be sent a box containing a cocktail shaker, cocktail mixer bottles, some garnishes, and alcohol. All they will need is their favourite cocktail glasses. If someone does not consume alcohol, please let your event manager know so that they arrange for the substitution of Seedlip, a premium non-alcoholic spirit.
Can this cocktail mixology class be self-hosted?
No. The expert hosts are there mostly to entertain the guests and ensure that it is a memorable experience for everyone. Once the host greets everyone and splits them into smaller groups they will send them to a virtual Studio Bar where they'll interact with each other. The professional host is there to facilitate conversations among participants and ensure that everyone has a great experience.
How many people can participate in the activity?
Groups of 5 to 120 members can participate in the activity. The cost per participant is £45 per box + £99 (for the masterclass). To customise the hamper box or organise an activity for a team outside of the UK, simply drop us a line and we'll get back to you with all the details ASAP.
How can I book a virtual event for my team on Tagvenue?
Simply enquire via our platform or send us an email at events@tagvenue.com. We'll get back to you ASAP and confirm the availability and pricing of the virtual activity. If these suit your needs, simply book the event by providing the following: company billing details: address, and VAT number (for non-UK customers only). We'll revert with a booking confirmation and an invoice. A payment link will be provided where you can securely pay with your CC ( Visa, MasterCard, Amex). We accept CAD, GBP, USD, SGD, AUD, and EUR.
Other popular activities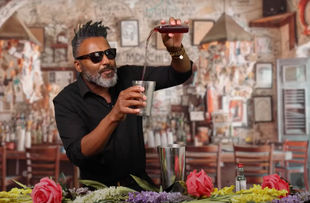 Around The World Mixology Class
Travel the world without leaving your workplace with Cocktails Around the World - a virtual mixology class for your team. Cheaper than a plane ticket! Experience our masterclass with your team!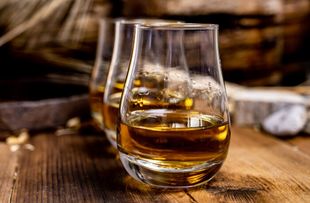 The Whiskey Tasting
Celebrate and support small, independent whiskey producers while indulging in a unique tasting experience. Let's raise a glass to craft alcohol and community!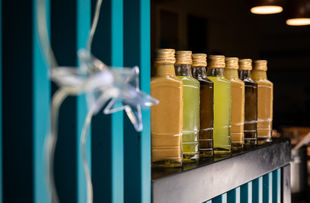 Polish Liqueurs Virtual Workshop
Discover and taste unique liqueurs and learn about the skilled craft of "nalewki" making, a tradition passed down through generations of Polish families. Perfect for winter or summer Friday nights!