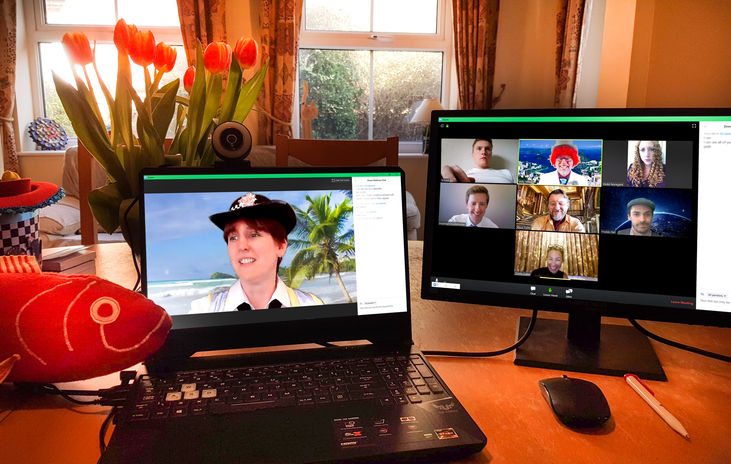 Christmas Cruel
See if you can solve who killed Jacob Barley in this festive-themed murder mystery.
Activity highlights
Uncover clues with a realistic evidence slideshow.
Hosted by two live actors to keep everyone on track.
A super fun Christmas-themed virtual event for work!
Event description
Who knew that the holiday season could play us some dirty tricks? Jacob Barley was found dead and only the masterminds on your team can solve this murder mystery.

Set in picture-postcard Victorian London where the snowy streets are filled with gas lamps, ragamuffins throwing snowballs, and carol singers. Everything seems merry and bright until the murderer strikes and turns a picturesque Christmas city into a crime scene. Can you bring back the holiday cheer by solving the murder mystery?

Find out who killed Jacob Barley and why along with the help of a detective played by a live actor. Participants will interrogate suspects, examine clues and collaborate to find the culprit. Could it be one of your team members or the carol singers?

How does it work:
Players will have access to a Zoom link on the day of the event. Six of your friends/colleagues are needed to play suspects. We encourage you to dress up as characters of the murder mystery. Don't forget some pen and paper for notes as you gather some hints now and then!

Bring justice to Jacob Barley! But be quick, as you only have two hours to find the culprit before he strikes again!
What's included
Zoom link
Two live actors
Digital copy of all game materials
What you need
Computer or PC (phone)
Pen and paper (optional)
Costumes are welcome
Six of your friends to play suspects
---
---
Cancellation policy
1. Tagvenue will make every effort to run the event as arranged, Tagvenue reserves the right to change or cancel the event by reason of unforeseen or unexpected events rendering the originally intended format impracticable. Should the event be cancelled, no fee shall be paid by the client except in wholly exceptional circumstances and wholly at the discretion of the client.

2. By the client. The event will be considered cancelled by us when the client, by written notification to Tagvenue (emails are accepted as confirmation):
2.1. Cancels or postpones the entire event.
2.2. Cancels or postpones any element of the event.

3. If an event is cancelled by the client Tagvenue shall have the right to impose a "cancellation charge" which shall be calculated as a percentage of the total price as detailed in the table below.

4. Timing of cancellation – percentage of total price:
4 weeks – 2 weeks prior to the event – 50%
Less than 2 weeks prior to the event – 100%
FAQs
What is the plot of A Christmas Cruel Virtual Holiday Murder Mystery?
Jacob Barley is found dead during the holiday festivities and only your team can uncover the truth. Teams will collaborate, interact and brainstorm ideas to find out who committed the crime. Listen for clues and pay attention to your colleagues' words cause the killer might be sitting (virtually) right next to you.
Can this Christmas-themed activity be hosted for a group of 10 people?
Yes, we can host this online holiday murder mystery game for groups of 6 to 10 people. However, the maximum number of participants allowed is 80.
What is included in the pricing of this virtual event?
Christmas cheer, the assistance of a dedicated event manager, two live actors, and a digital copy of all game materials. A Zoom link will be provided to all participants before the event. All they have to do is wear their Santa hats and hop on Zoom for a crime-solving experience!
How can my team prepare for this virtual Christmas murder mystery party?
Whether or not some team members have no experience with murder mystery games, they will not require any specific skills to get the game started. Just be sure to cooperate with your team to brainstorm the best ideas and win the game! Other than that you might need some pen and paper to jot down some hints! Since this murder mystery involves role-playing, six of your friends have to agree to play suspects which makes this experience all the more fun and engaging!
How do I book a virtual Christmas murder mystery on Tagvenue?
To book any of our virtual Christmas party games, simply send us an email at events@tagvenue.com or use the inquiry form on our website. Once the date and group size are confirmed, we'll provide you with a quote and all necessary information regarding the selected activity. You can then make a payment after providing us with the company billing details such as the address and VAT number (this applies to non-UK customers only). The booking confirmation and invoice are sent via email. You can securely pay with your CC ( Visa, MasterCard, Amex) via a link. We accept CAD, GBP, USD, SGD, AUD, and EUR.
Other popular activities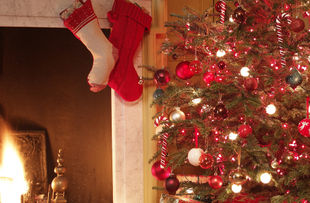 'Twas a Death before Christmas
Solve the murder of Bob Scratchitt, the wealthy miser of Mid-Trimming Manor, before the century-long tradition of Christmas carol changes. Investigate the crime scene, gather clues, and more!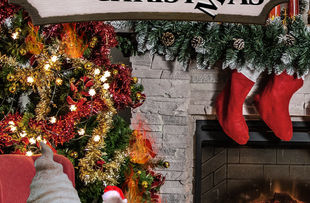 Very Faulty Christmas
At Mrs. Bookin's traditional Christmas meal, Santa is found dead. With 5 suspects played by actors, use your problem-solving skills to uncover the murderer. A detective will lead and help you solve!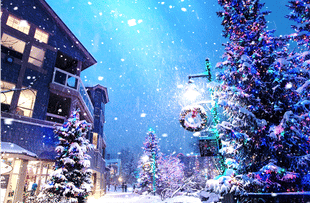 It Is a Wonderful Death
Get ready for a thrilling Christmas murder mystery game! A leading actor is found dead before the yuletide play, and it's up to you to crack the case. Put your detective skills to the test!