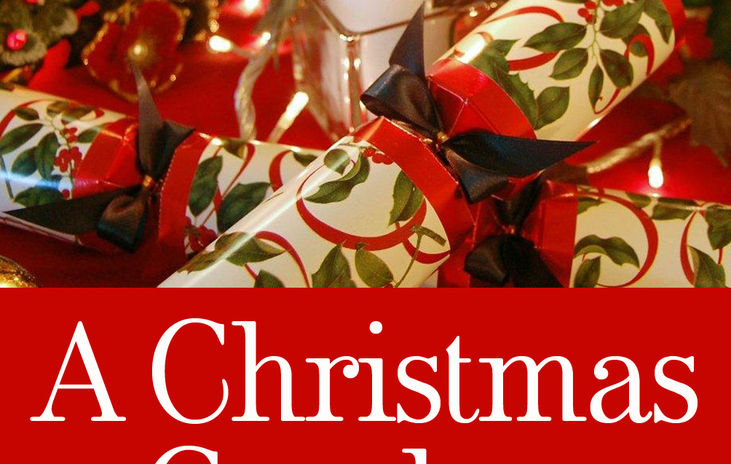 Christmas Cracker Killing
See if you can solve who killed Buster Cracker in this festive-themed murder mystery.
Event description
Christmas crackers are fun until murder strikes! Wear your detective caps and find out who busted Buster Kracker.

The local elites have gathered at the posh Trimming Mansion for their annual Christmas dinner celebration. The evening is tinged with melancholy this year since Buster Kracker, the house's owner, passed away in the fall, and Paula, his widow, has invited everyone Buster wanted to attend, including the neighbourhood Chief Inspector.

Unfortunately for the visitors, the Chief Inspector has brought the shocking news that Buster Kracker did not pass away naturally and that one of them or you are to blame. Can you guess who it is?

Christmas Cracker is a holiday-themed murder mystery that will bring joy to your virtual office. Watch your team bond and enjoy themselves while they collaborate and try to find out who murdered Buster Kracker and why!
What's included
Zoom link
Digital copy of all game materials
Professional actor playing detective role
What you need
Pen and paper
Costume (optional)
Computer/laptop/phone
---
---
Cancellation policy
1. Tagvenue will make every effort to run the event as arranged, Tagvenue reserves the right to change or cancel the event by reason of unforeseen or unexpected events rendering the originally intended format impracticable. Should the event be cancelled, no fee shall be paid by the client except in wholly exceptional circumstances and wholly at the discretion of the client.

2. By the client. The event will be considered cancelled by us when the client, by written notification to Tagvenue (emails are accepted as confirmation):
2.1. Cancels or postpones the entire event.
2.2. Cancels or postpones any element of the event.

3. If an event is cancelled by the client Tagvenue shall have the right to impose a "cancellation charge" which shall be calculated as a percentage of the total price as detailed in the table below.

4. Timing of cancellation – percentage of total price:
4 weeks – 2 weeks prior to the event – 50%
Less than 2 weeks prior to the event – 100%
FAQs
What is the Christmas Cracker Killing Online Murder Mystery Game?
With Christmas just around the corner, the local elites are hosting their annual dinner at the Trimming Mansion. Guests are invited to the dinner along with the Chief Inspector, who announces that Buster Kracker, the owner of the house, did not die of natural causes. One of the guests is believed to be the murderer. Your task is to find out which of them is the culprit. Collaborate with your colleagues, brainstorm ideas, and examine clues to crack Kracker's case!
For how many participants can this virtual murder mystery be hosted?
This virtual murder mystery can be hosted for up to 20 people which makes it a great pick for a start-up's team-building activity or a game night with your friends. For murder mysteries with a larger guest list, simply send us an email and we will help you out!
How can my team prepare for a holiday murder mystery party?
Everything is on us! From the planning to the execution! All your team needs to do is dress up and be in the right mood to join the event. We recommend turning on your cameras for a more interactive experience! Additionally, make sure that you have stable internet connection and access to Zoom.
Is Christmas Killing appropriate for remote team building?
Certainly! Whether you want your team to have fun or perfect their communication skills, Christmas Cracker has got all the elements needed for your team to enjoy themselves. Employees will find it easier to talk and interact in a relaxed and friendly atmosphere. By working together, everyone will feel involved and more eager to work for their company.
I would like to book this virtual activity. How do I proceed?
If you want to book our virtual Christmas activity, simply send us an email at events@tagvenue.com. We'll get back to you ASAP and confirm the availability and pricing of the virtual activity. If these suit your needs, simply book the event by providing the following: company billing details: address, and VAT number (for non-UK customers only). We'll revert with a booking confirmation and an invoice. A payment link will be provided where you can securely pay with your CC ( Visa, MasterCard, Amex). We accept CAD, GBP, USD, SGD, AUD, and EUR.
Other popular activities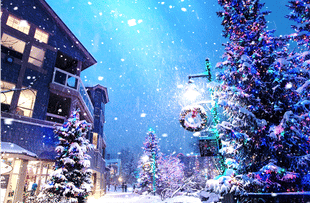 It Is a Wonderful Death
Get ready for a thrilling Christmas murder mystery game! A leading actor is found dead before the yuletide play, and it's up to you to crack the case. Put your detective skills to the test!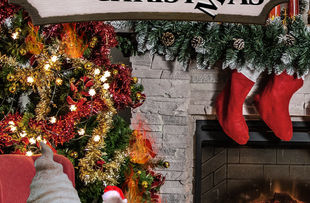 Very Faulty Christmas
At Mrs. Bookin's traditional Christmas meal, Santa is found dead. With 5 suspects played by actors, use your problem-solving skills to uncover the murderer. A detective will lead and help you solve!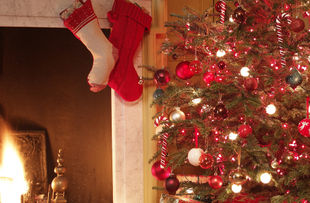 'Twas a Death before Christmas
Solve the murder of Bob Scratchitt, the wealthy miser of Mid-Trimming Manor, before the century-long tradition of Christmas carol changes. Investigate the crime scene, gather clues, and more!