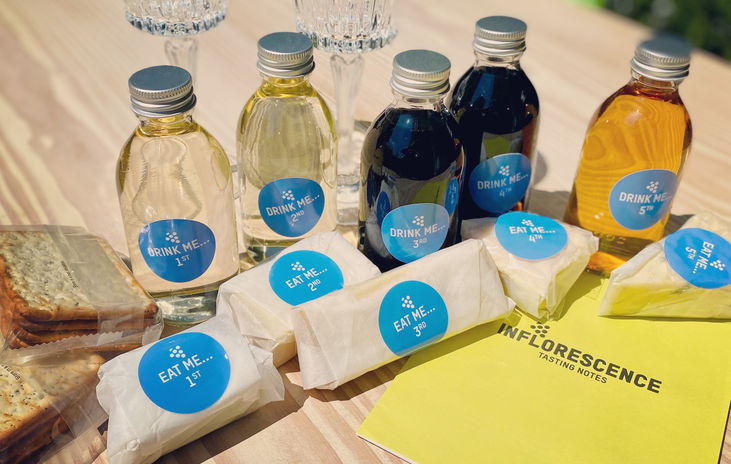 Virtual Cheese and Wine Tasting
Host an ultimate pairing experience for your team!
Availability
Any day of the week
Activity highlights
Everything delivered to your doorstep
Passionate and professional sommelier
Wine and cheese you won't taste elsewhere
Delivered via communication app of your choice
Event description
Hosting your annual team-building event or maybe you're looking for an awesome employee gift experience? Whatever you are planning, our virtual wine and cheese tasting experience will bring joy and satisfaction to your guests!

With virtual wine and cheese tasting kits delivered to your guests' doorsteps and a host to guide and entertain everyone, you're in for a yummy event. Participants learn how to pair their favourite cheeses with the right wine and gain some new sommelier skills! Our host will be there to entertain your team while teaching them something valuable. All you have to do is set a date among your teammates, get your fancy outfit on, and hop on Zoom for some fun!

How does it work?
Cheese and wine tasting kits will be delivered to all guests before the event. The box contains a tasting booklet and a guide sheet. Once you open the package, you can join the host to start your class. The event will be hosted by the amazing Jacinta Maddison - a professional sommelier and founder of Inflorescence Wines. She started her journey with wine as she opened her own restaurant in Fitzrovia. She studied wine diligently, and now she shares her passion with others! She will guide you through how to smell and taste wine and cheese, share fun facts about the food and answer all your questions.

So what are you waiting for to host your next online party? Get in touch and book your online cheese and wine tasting experience right away!
What's included
5 wines to taste
5 kinds of cheese to pair
Professional sommelier
Call link
What you need
Glassware
Something to write
Reliable internet connection
PC/Laptop recommended
---
Pricing and capacity
specific wine colour/region/grape types
---
Cancellation policy
No refunds or cancellations 10 days prior to the event
FAQs
What is a Virtual Cheese and Wine Tasting?
Online cheese and wine tasting are all about trying different cheeses and wine from various places from the comfort of your own home or garden! Each virtual tasting comes with five cheese pairings that will be delivered to all the participants. Our host, Jacinta Maddison, a professional sommelier will talk you through the pairings. Get ready to be cheese-bellied. These virtual tastings are great to spice up your office or summer party.
How will my guests receive the cheese and wine packages?
A wine and cheese kit, a tasting booklet, and a guide sheet will be delivered to each participant. The addresses of the participants will be for shipping the packages only. (We do not store participants' data for marketing purposes.)
Is there a minimum or a maximum number of guests required for the event?
The event is usually organised for six or more participants. However, we will be glad to host your event with fewer than 6 people, so don't hesitate to request a quote for the event!
What's included in the Virtual Cheese and Wine Tasting experience's price?
You'll get to try five different wines with five types of cheese for pairing. A professional sommelier will assist you throughout the tasting class. You can customise your packages by picking your preferred wine type at an additional charge.
How do I book an event on Tagvenue Virtual?
Hit the Enquire Now button and let us know the guest size and date requirements and we will respond with a confirmation of your booking. If you need additional information, drop us a line at events@tagvenue.com and we'll get back to you asap. To confirm the payment, we will need the company details such as the address and VAT number (if you're not located in the UK.) and we'll send you an invoice along with a link for secured payment. You can securely pay with your CC ( Visa, MasterCard, Amex) via a link. We accept CAD, GBP, USD, SGD, AUD, and EUR.
Other popular activities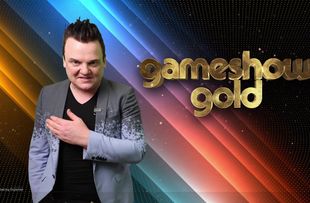 Cocktail Gameshow Gold (Online)
Upgrade your cocktail party to a fun and interactive cocktail-making game show! Play games and shake up 4 delicious cocktails in a professional studio bar setting.Time to host a virtual happy hour !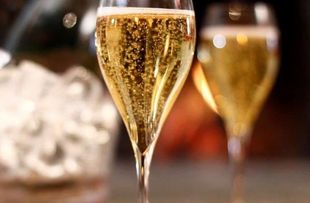 Pop The Bubbles - Virtual Wine Tasting
Want a unique remote party idea? Try our virtual happy hour! Impress coworkers with wine knowledge and delivered hampers. Hosted by a pro sommelier. Customise your package and book now!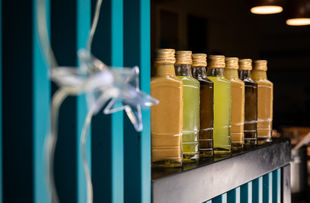 Polish Liqueurs Virtual Workshop
Discover and taste unique liqueurs and learn about the skilled craft of "nalewki" making, a tradition passed down through generations of Polish families. Perfect for winter or summer Friday nights!