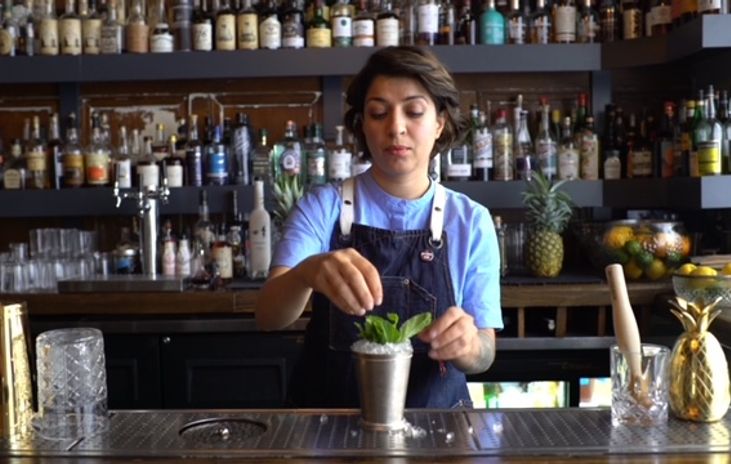 Bespoke Cocktail Masterclass
Learn how to make a dizzy homemade cocktail with your coworkers!
Activity highlights
Local, organic and the highest quality ingredients
Hosted by certified experts
Everything delivered to your doorstep
Available only in the USA
Event description
An immersive, engaging, and fun online experience that integrates real booze and bar know-how with essential mixology fundamentals! Interactive cocktail revelry will make it easy for you to pick up a fresh skill and 'grab a drink' with your friends and co-workers from the comfort of your own home!

How it works:
Select a cocktail (30 mins) or two (60 mins), or three (90 mins)… from the seasonally updated and health-minded menu, and each member of your team will receive a delivery with the essential ingredients (wait until the day of your event to open!).

A friendly and highly skilled mixologist will host the event, guiding your team through the construction of each unique drink. Get your hands 'dirty' with your eyes on the prize, as you are whisked through an adventure filled with history, theory, and bar tips. Expect splashes of trivia and dashes of humor along the way. OH - and for parties of 20 or more, get a little added grooviness courtesy of our very own DJ!

In only a few minutes, you'll be toasting and sipping a healthy homemade cocktail with friends/co-workers from the comfort of your own home kitchen. Plus an invaluable set of tried-and-true tricks, techniques, and trade secrets are now yours to enjoy for a lifetime!

You can choose from 3 of the cocktail kits:
-Cocktail kit with ingredients- all the ingredients needed except for the alcohol
-Cocktail kit with booze- all the ingredients plus alcohol
-Tool kit- all the ingredients plus a bar-tool kit

Kits can be modified to non-alcohol by request.

Using the DIY list sent in advance of the event, you will be able to utilize hand-selected ingredients (broken down by flavor profile) and tools from your own kitchen in the creation of your very own original drink recipe.

Bespoke Cocktail Masterclass will integrate your team while mixing in a dash of cocktail history and architectural knowledge!

This event can be held in the USA only.
Shipping restrictions: AK, AZ, CA, DC, FL, ID, LA, NE, NV, NH, NM, ND, OR, VA, WV, WA, WY
What's included
Professional host
DIY list of necessary tools and ingredients
Ingredients according to the selected option
What you need
PC or a laptop
Reliable Internet connection
Simple tools from your kitchen
List of all participants' addresses
---
Pricing and capacity
Workshop fee
$36
per person / per 30 mins
Cocktail kit with ingredients
---
Cancellation policy
RESCHEDULING POLICY:
After a booking has been made, Client rescheduling within 2 weeks or less of the event date is subject to a fee equal to 25% of the total fee.
After a booking has been made, Client rescheduling within 72 hours or less of the event date is subject to a fee equal to £150 or 50% of the total fee whichever is greater will be applied at the time of your re-booking. Your event must be rescheduled within 365 days of your original event date.

CANCELLATION, LOW-SHOW, AND NO-SHOW POLICY: No refunds will be issued for reduced event participant headcount turnout at an event ("Low-Show"), zero participant turnout at an event ("No-Show"), and/or event cancellation. If you provide notice at least 72 hours in advance of the event for a Low-Show, No-Show, or cancellation then credit towards a future event may be issued in accordance to the rescheduling policy above. Any credit issued will be in accordance with the rescheduling policy above and must be utilized within 365 days of your original event date.
FAQs
What is the Bespoke Cocktail Masterclass?
It's a cocktail masterclass with our highly skilled mixologist who will guide all participants through the cocktail crafting of unique drinks. You can either craft one, two, or even three cocktails during the class. That's not all! You'll learn about the history and theory of cocktail making. And for teams of 20 or more, we even provide a DJ to take your party to the next level. With some trivia and a good dose of humour, the Cocktail Masterclass is great for remote and hybrid office holiday parties.
Can I host this event anywhere in the world?
Unfortunately, we can only host this event for participants and teams residing in the U.S. Due to the fresh and organic ingredients, we cannot ship to other countries.
How do I book a virtual team-building activity on Tagvenue?
Simply enquire via our platform or send us an email at events@tagvenue.com if you require further assistance. We will then confirm the availability of the activity along with the price for your chosen number of participants. Once these are confirmed, you can make a payment by providing the company billing details i.e. the address, and VAT number (for non-UK customers only). We'll then send you a booking confirmation with the details and an invoice. A payment link will be provided where you can securely pay with your CC ( Visa, MasterCard, Amex). We accept CAD, GBP, USD, SGD, AUD, and EUR.
How can my participants prepare for the event?
By getting in the party mood. Besides that, they only need a few basic tools from their kitchen and a stable internet connection. All participants need to provide their addresses for shipping purposes. ( Please note that we do not store data for marketing purposes.) We also suggest requesting participants to dress up to add some pizzazz to your online party.
Can I reschedule the event if participants don't show up?
You can reschedule the event up to seven days before the initial date and time. However, rescheduling is not possible in case of no-shows and last-minute cancellations are not eligible for refunds. So, it's best to pick a date that works for everyone and ensure that most participants show up on the scheduled date.
Other popular activities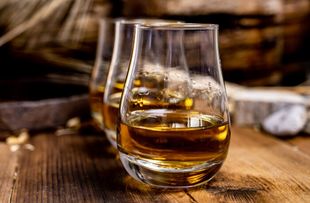 The Whiskey Tasting
Celebrate and support small, independent whiskey producers while indulging in a unique tasting experience. Let's raise a glass to craft alcohol and community!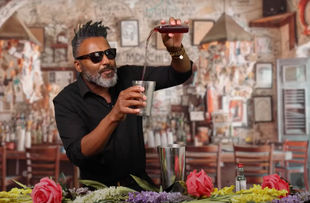 Around The World Mixology Class
Travel the world without leaving your workplace with Cocktails Around the World - a virtual mixology class for your team. Cheaper than a plane ticket! Experience our masterclass with your team!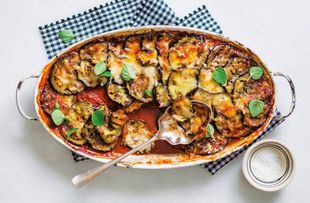 Italian Favourites Cooking Class
Join your team on a culinary adventure and learn how to make your favourite Italian dish with our online cooking class hosted by a chef from Jamie Oliver Cookery School. Perfect for remote teams!