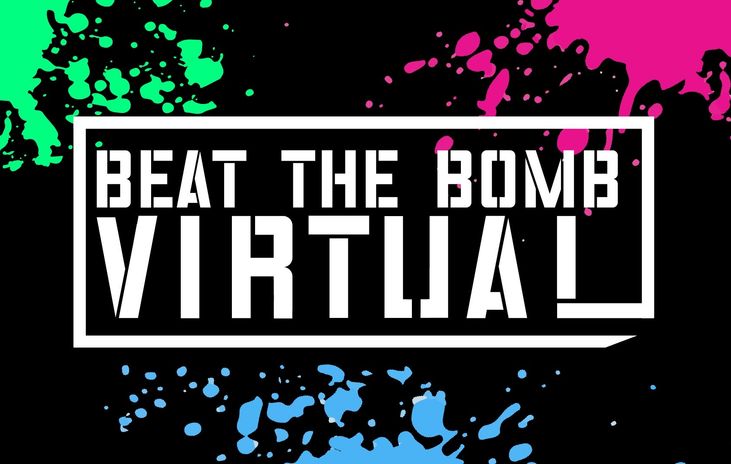 Beat The Bomb - Virtual Team Building
Get your hearts thumping, neurons firing, and mouths moving at a mile a minute!
Activity highlights
Delivered via Zoom and a dedicated Gaming Platform
3 mini-games inspired by 80s video games
Guided by an experienced Game Host
Video and Photos of the experience
Great icebreaker and the ultimate test of teamwork
Event description
Tick-tock. Tick-tock. Time is running out! Defuse the bomb before it's too late!

Beat the Bomb is an immersive online team-building activity that puts your team's communication and collaboration skills to the test! Solve puzzles and rack up points to earn enough time to defuse the bomb in the third challenge!

It's time to say goodbye to Zoom fatigue and boredom! Beat the Bomb is unlike any other virtual game you've played before. Requiring teamwork and problem-solving, it can be used for brainstorming sessions, culture building activities or as a learning activity.

Winning bragging rights at work can be a lot of fun! Our 45 minute immersive virtual game consists of three different game packs:

What's in Game Pack A?

Game 1 of 3: Sequencer (Numbers Game): Players hopscotch their way around multiple screens full of numbers and must work together to arrange them in unique sequences.

Game 2 of 3: Echo Chamber (Sound Game): Inspired by the popular game Simon, players must listen to sound patterns and then replay them back to the computer as a team.

Game 3 of 3: Cyberbot (Robot Game): Like Pac-Man on Steroids! Players must work together to drive a robot car and hit targets in order.

What's in Game Pack B?

Game 1 of 3: Hack Attack (Information Game): Developed based on the lingo used by Astronauts speaking with Mission Control, in this game players must accurately input settings into each other's Control Panels.

Game 2 of 3: Mad Dash (Avoidance Game): Like a virtual game of Bumper Cars, players must point-and-click their icons to targets on their screen while avoiding their colleagues.

Game 3 of 3: Block Monster (Brick-Breaker Game): Players control a paddle and destroy levels of bricks before their time runs out in this modern multiplayer twist on the 80s classic arcade game.

How does it work?
Let us know which game pack you've chosen. Set up teams beforehand or let the host pick them randomly. You'll get an invite with the link where you'll be welcomed by the Bomb Technician, aka your facilitator, on Zoom or your preferred platform. Follow the guidelines and work with your team through three different games. Larger teams will be broken into smaller ones and assigned to individual breakout rooms.
What's included
An experienced Game Host
Videos and Photos of your experience
Leaderboard score report
Zoom and Game Website Link
What you need
A Computer (mobile and tablet are not recommended)
Headphones
Reliable Internet connection
Disconnect from a VPN to avoid performance issues
---
---
Cancellation policy
RESCHEDULING POLICY:
After a booking has been made, Client rescheduling within 2 weeks or less of the event date is subject to a fee equal to 25% of the total fee.
After a booking has been made, Client rescheduling within 72 hours or less of the event date is subject to a fee equal to £150 or 50% of the total fee whichever is greater will be applied at the time of your re-booking. Your event must be rescheduled within 365 days of your original event date.

CANCELLATION, LOW-SHOW, AND NO-SHOW POLICY: No refunds will be issued for reduced event participant headcount turnout at an event ("Low-Show"), zero participant turnout at an event ("No-Show"), and/or event cancellation. If you provide notice at least 72 hours in advance of the event for a Low-Show, No-Show, or cancellation then credit towards a future event may be issued in accordance to the rescheduling policy above. Any credit issued will be in accordance with the rescheduling policy above and must be utilized within 365 days of your original event date.
FAQs
What is Beat the Bomb Virtual Team Building Game about?
Beat the Bomb is all about working as a team to deactivate a time bomb within 45 minutes. Teams of 6 players must work together to win the game. It's all about coordinating and communicating, giving the opportunity to all employees to contribute to the ultimate goal of winning the game! Beat the Bomb consists of three different mini-games; the first two games are 10 minutes each and allow you to acquire more time for the third round known as the Cyber Bot. Once the game finishes, the game host announces the winner and wraps up the session.
Is Beat the Bomb a good option for a virtual happy hour?
Yes! Ask everyone to grab their favorite drinks or send a 6-pack of beer to all remote employees for them to enjoy this virtual happy hour to the fullest. Hold the event on a Friday so that employees can completely relax, play Beat the Bomb and not worry about a hangover the next day. Such events will not only bring teams closer together but also create a healthier and happier remote work environment for all.
How many players are required for Beat the Bomb Virtual Game?
Beat the Bomb is great for smaller and larger groups, alike. You can host the event for a small virtual birthday party of 8 or for a corporate team-building event of 150 people. If you have a remote team across the world, it's important to keep in mind the different time zones in order to select a convenient time for all employees.
Does this virtual team-building activity require any experience?
Not at all! Like many of our virtual team experiences, Beat the Bomb requires no prior experience. So if most of your team haven't participated in a virtual activity before, this one is perfect to get them chitchatting. Along with the cooperation and communication within the team to help new players, the dedicated host will make sure to explain everything clearly and make everyone feel relaxed in no time.
How do I book Beat the Bomb Virtual Team Game?
Click on the 'Enquire Now' option on our website to book an event and let us know whether you have any special requests during the event. Or simply send us an email at events@tagvenue.com with the number of guests, the event's name, and your requested dates. We'll get back to you with the details. Once you agree to proceed, you will need to send us your company details such as the address and VAT number (for non-UK Customers only) following which we'll send you an invoice and a link for the payment. You can then securely pay with your CC ( Visa, MasterCard, Amex) via a link. We accept CAD, GBP, USD, SGD, AUD, and EUR.
Other popular activities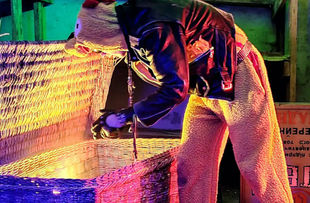 Project Avatar - Virtual Escape Room
Enter an immersive virtual escape room, lead your avatar to victory with voice commands. Interact with a live character to save the day! Combines theatrical thrillers with video games.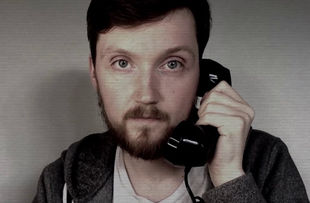 Jury Duty - Virtual Jury Game
Put your detective skills to the test with our award-winning virtual murder mystery game! As remote jurors, you'll decipher riddles, gather evidence, interrogate a live actor, and solve the crime!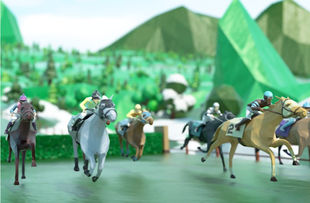 At The Races - Virtual Races
Experience the thrill of the horse races without the risk of losing money with At the Races! Bet, train, and sabotage horses with your friends in this exciting game. With a live scoreboard and more!