Looking for a one-of-a-kind Christmas party venue in west London? Our venue round up promises to have you counting down the days until Christmas. Whether you're organising a champagne reception, family get-together or festive feast, these top venues will add a little magic to your seasonal celebration.
Vintage chic, relaxed dining and teapot cocktails are the perfect ingredients for a quirky Christmas do. This cosy den, with its own dedicated bartender, makes the Alice House a fantastic venue for an intimate Xmas get-together.
ENQUIRE NOW
Price:
From £500 per session
Where:
West Hampstead (see more West Hampstead venues)
Capacity:
Up to 40 guests
Boasting panoramic views across the Petersham meadows and the Thames, this elegant venue specialises in modern British cuisine. Rich in history, the Petersham Hotel is one of west London's finest venues for a seasonal soiree.
ENQUIRE NOW
Price:
From £85 per person
Where:
Richmond
Capacity:
Up to 60 guests
This effortlessly cool west London venue is perfect for glam end-of-year drinks or a casual Christmas dinner. The Elgin works with independent British breweries and has a tasty menu that changes with the seasons.
ENQUIRE NOW
Price:
From £500 per session
Where:
Maida Vale (see more Maida Vale venues)
Capacity:
Up to 200 guests
Far closer than the slopes of the Alps, this Austrian-inspired venue will have you feeling like you've escaped London for the night. Dressing up in lederhosen or retro skiwear and knocking back Bodo's own Alpine Schnapps is sure to amp up the festive atmosphere.
ENQUIRE NOW
Price:
From £2000 per session
Where:
Kensington (see more Kensington venues)
Capacity:
Up to 400 guests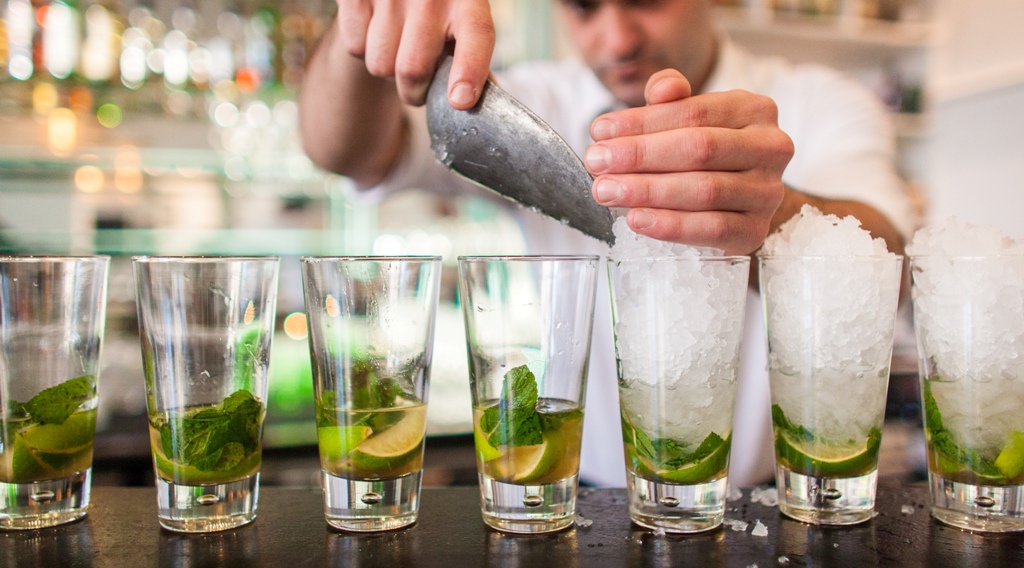 Kensington Place is Notting Hill's favourite neighbourhood restaurant and the first modern British brasserie in London. With a relaxed vibe and a focus on freshly caught seafood, this vibrant west London venue is ideal for a stylish Christmas celebration.
ENQUIRE NOW
Price:
From £40 per person
Where:
Notting Hill (see more Notting Hill venues)
Capacity:
Up to 220 guests
Want more Christmas party inspiration? Check out:
Central London's best Christmas party venues 2016
North London's best Christmas party venues 2016
East London's best Christmas party venues 2016
South London's best Christmas party venues 2016