Right by St Paul's Cathedral, Stationers' Hall is one of the few Livery Halls remaining in London. Built in 1673, after the original hall was destroyed in the Great Fire of 1666, this Grade I listed building is steeped in London history. It's no surprise then that this historic venue in the heart of the city is a favourite among top wedding bloggers.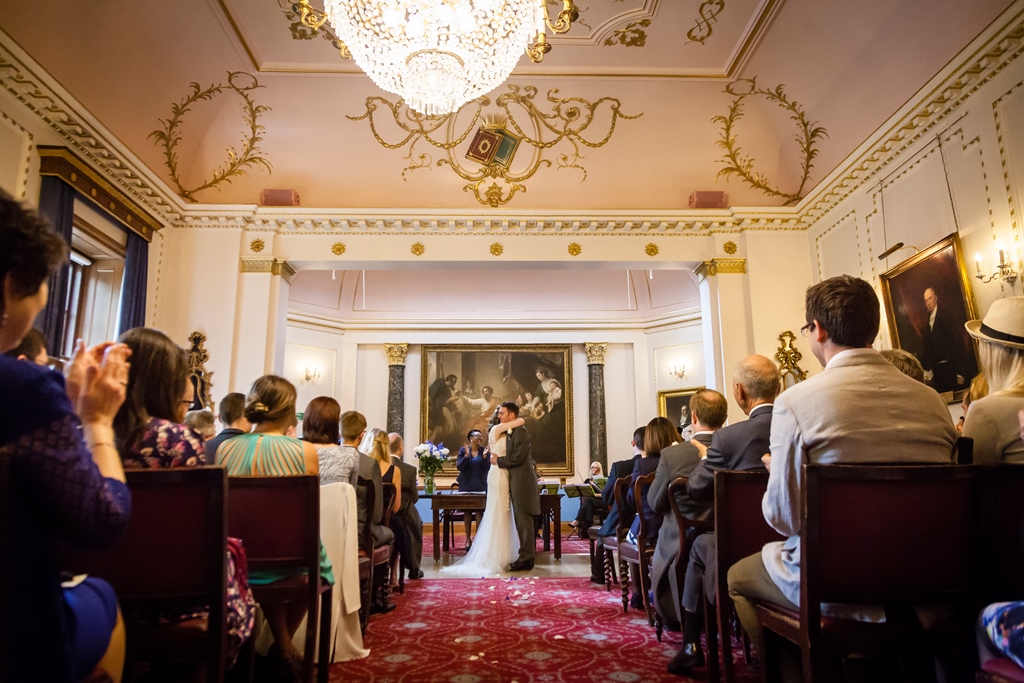 Who were the Stationers?
600 years ago, most medieval craftsmen were itinerant, moving from customer to customer. So when manuscript writers and illuminators joined forces by setting up stalls (or 'stations') around St Paul's Cathedral, they were given the nickname 'Stationers'.
Banned books and the birth of copyright
Established in 1403, the Stationers' Guild was officially responsible for setting and enforcing publishing industry regulations. During the Tudor and Stuart periods, the Stationers had the legal authority to seize books deemed offensive by the Church and the State. This power meant the Stationers had a real impact on English culture throughout the turbulent decades of the Protestant Reformation and in the lead up to the English Civil War. The origins of the term 'copyright' can also be traced back to the Stationers, who codified their monopoly on book production by ensuring that once a member had asserted ownership of a text (or 'copy'), no other person was entitled to publish it.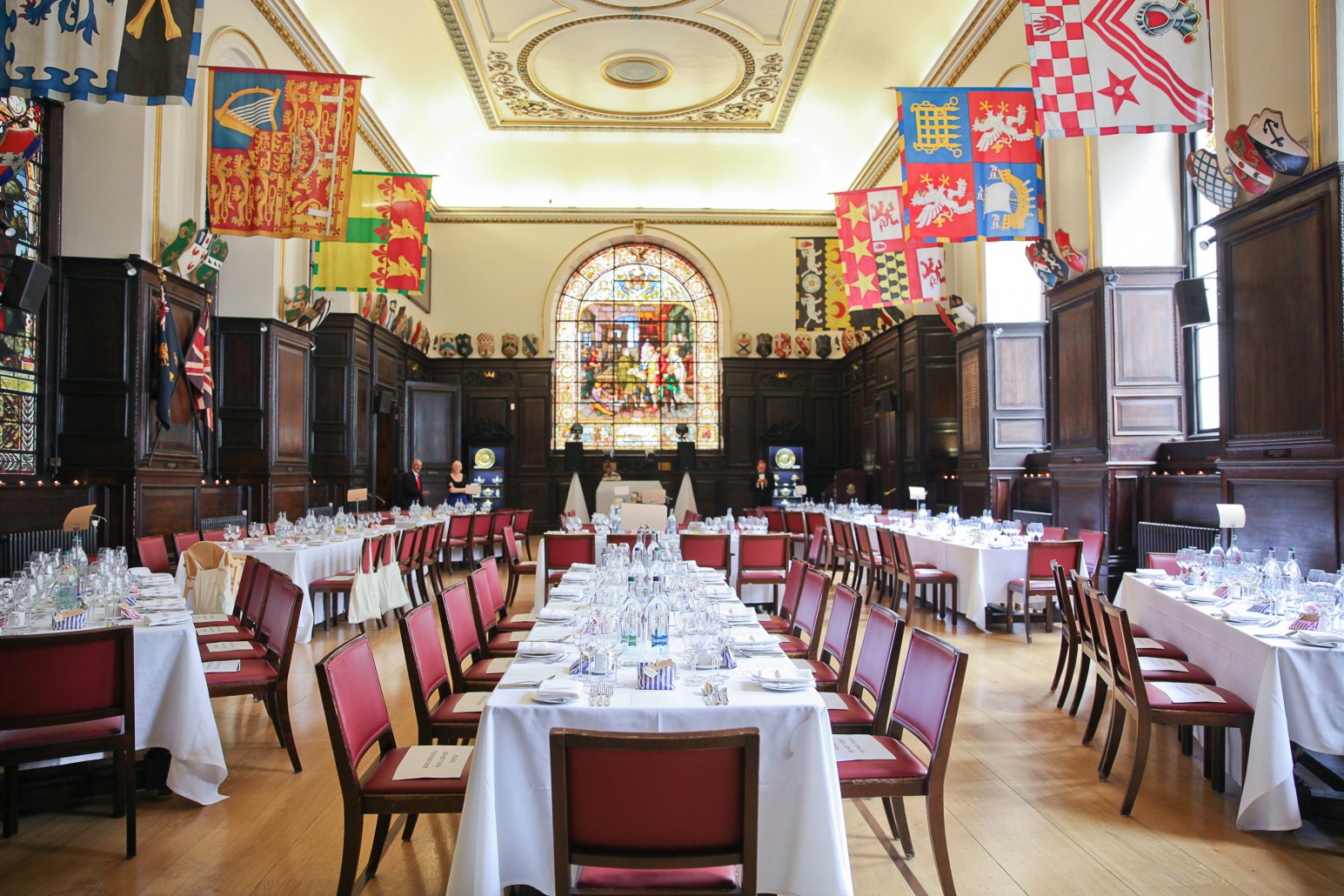 A unique and charitable company
Over 600 years old, Stationers' Hall is the home for the Worshipful Company of Stationers and Newspaper Makers. As a modern Livery Company, charitable giving is at its core, with the Stationers' Foundation donating just over £250,000 in educational grants and awards last year. The Stationers' Company also plays an important role as a leading think tank for the communications and content industries.
An impressive London venue
A stone's throw from St Paul's Cathedral, Stationers' Hall is one of the city's hidden gems. Its impressive Livery Hall features oak panelling originating from the 17th century and huge Victorian stained glass windows depicting Shakespeare and William Caxton, among others. Especially popular for candlelit Christmas dinners, the Livery Hall accommodates up to 200 for dinners and 400 for standing receptions. For smaller gatherings and meetings, the Ante Room seats 22.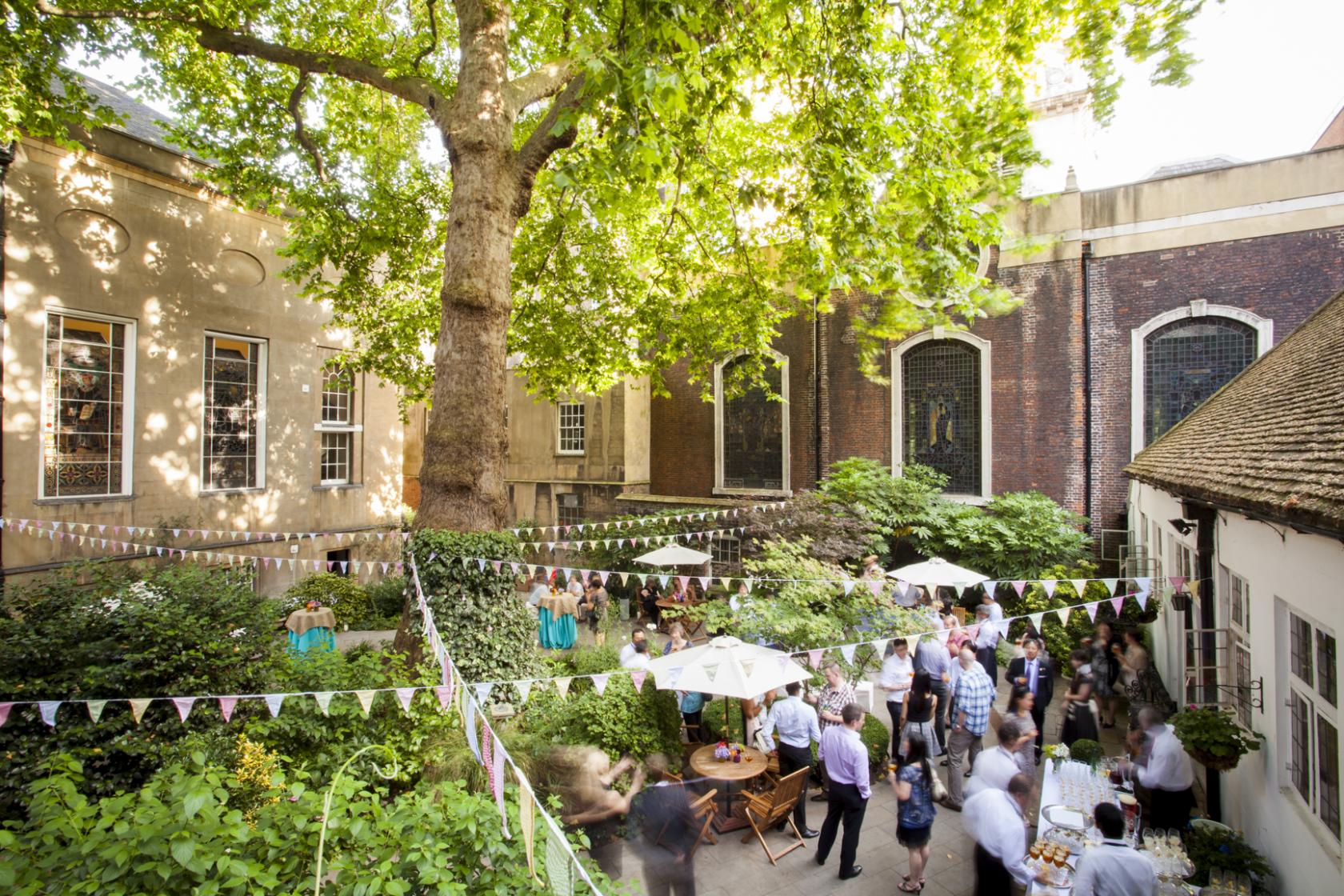 The secret garden
Stationers' Hall boasts a secluded private garden – a rare treat in central London. The garden is shaded by an enormous plane tree, marking the spot where it's rumoured that heretical books, condemned by the ecclesiastical authorities, were burnt in Tudor times. This pretty outdoor space is perfect for a summer soirée, cocktail party or outdoor wedding, with a variety of packages available, from a canapé reception to a Brazilian-themed BBQ.

Say 'I do' at Stationers' Hall
Stationers' Hall is featured on many of the UK's most popular wedding blogs, and for good reason. Its central London location means you can sneak out for some amazing photo ops at the city's famous landmarks. For picture-perfect wedding ceremonies, the richly appointed Court Room can accommodate up to 120, while wedding receptions can be held in the Livery Hall. Right next to the Hall is the Stock Room which is ideal for dancing and / or the after dinner bar. If you're dreaming of a city wedding at one of London's most traditional venues, Stationers' Hall promises to give your big day the sense of occasion it deserves.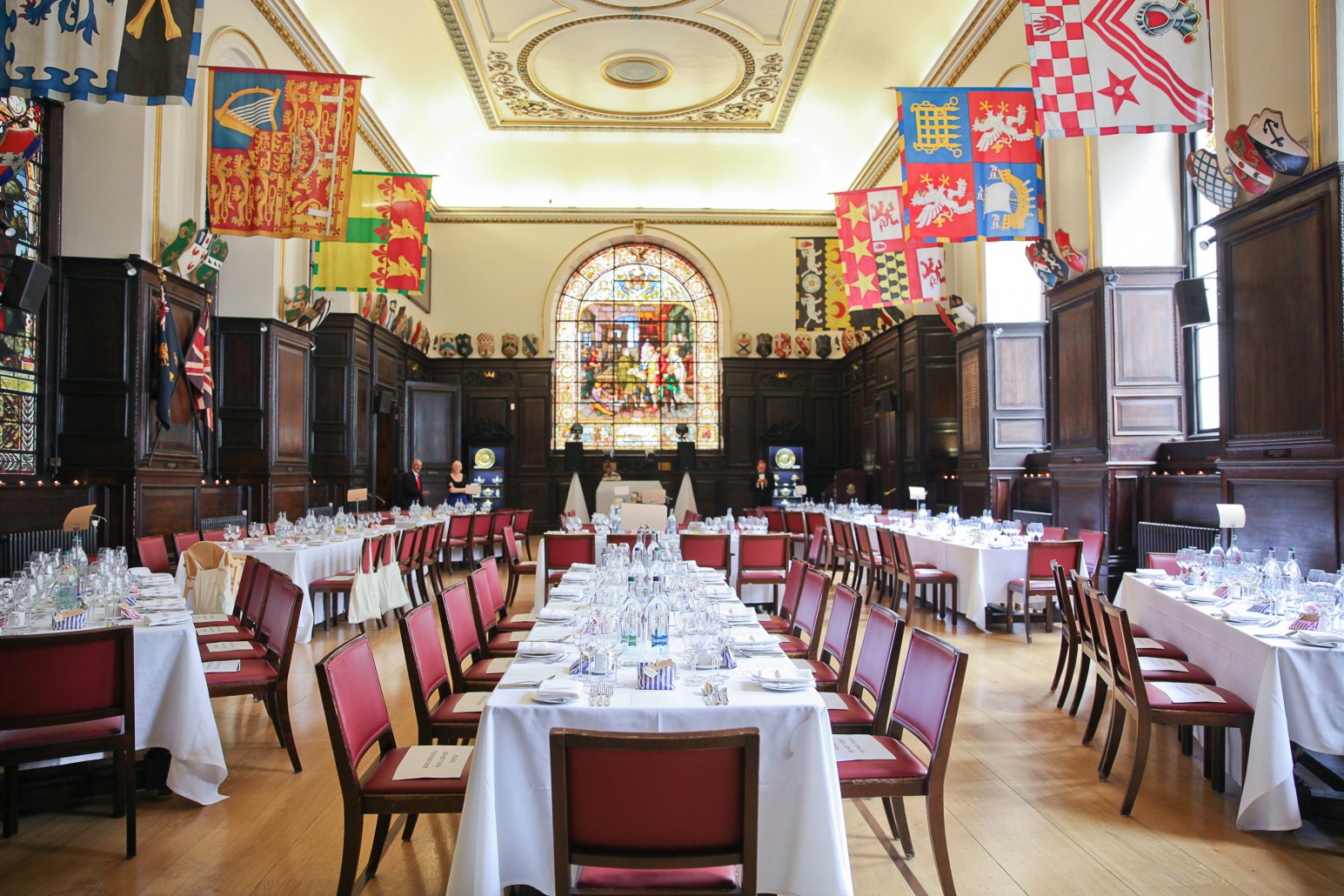 A first-class filming location
Stationers' Hall has a reputation as one of London's most sought after spaces for filming, photography and fashion shows. Past productions include the BBC's Who Do You Think You Are? featuring Gary Lineker, the BBC's David Starkey's Music and Monarchy and the BBC's Don't Tell the Bride, as well as Giles Deacon's London Fashion Week shows.