As far as connoisseurs of the curious go, there's never been anyone quite like Robert Ripley. For almost 30 years until his death in 1949, this American cartoonist and amateur anthropologist scoured the globe for weird and wacky tales to entertain readers of his popular newspaper column. Particularly taken with the Far East, he gave many Westerners in the 30s and 40s their first glimpse into an exotic world they'd never have the chance to experience for themselves. From head-shrinkers in Ecuador to the Chinese street guide who drilled a candle into his head so he could give night tours of the city of Chongqing, Ripley's obsession with the odd and the extraordinary saw him become a household name all over the world.
World wonders, tribal treasures, outrageous oddities

Ripley's Believe It or Not! London is home to a mind-boggling array of cultural curiosities and historical artefacts, from an actual chunk of the Berlin Wall to a Mini Cooper covered with Swarovski crystals worth £500,000. With six oddity-packed floors to explore, and highlights including an Egyptian mummified hand, a lock of Napoleon's hair and a Christmas card from Prince Philip to Prince Charles, Ripley's London is designed to challenge your preconceptions and fill you with wonder.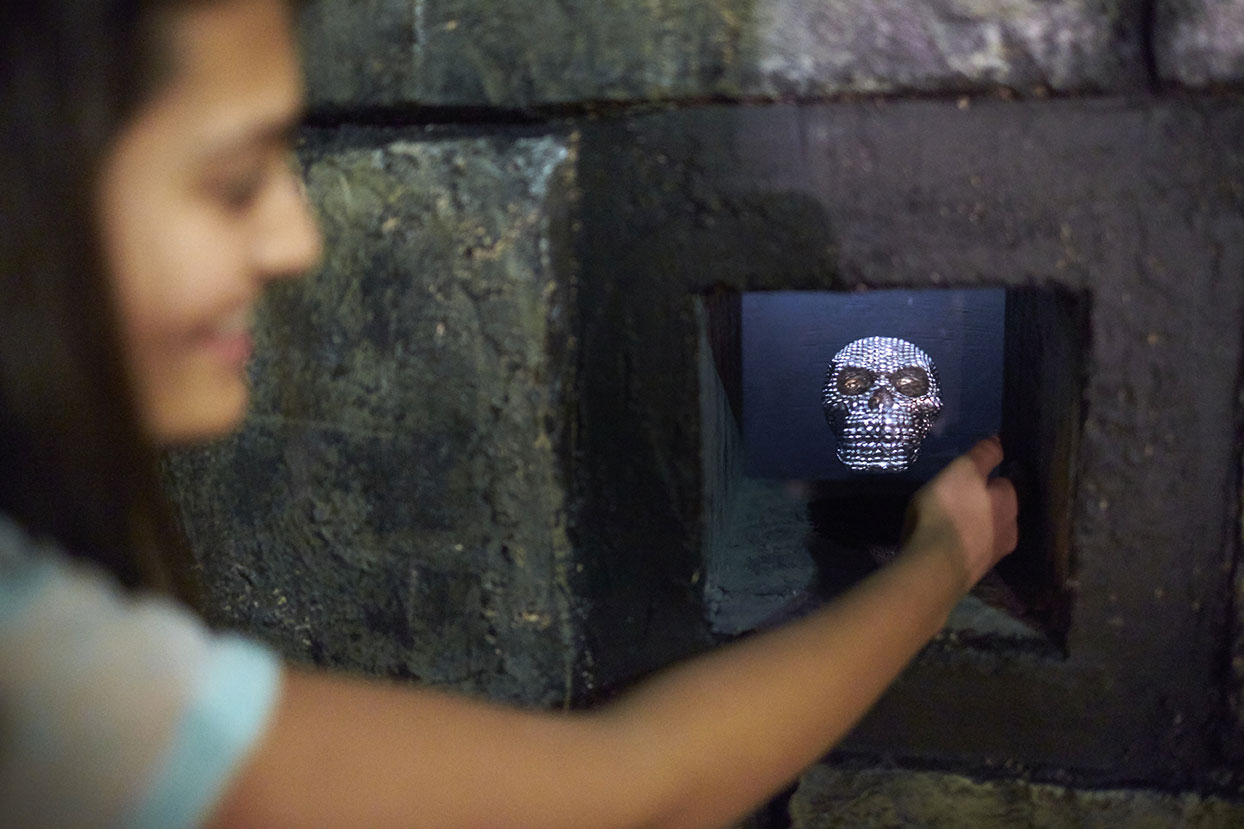 Curiouser and curiouser entertainment
With more and more Londoners preferring to spend their money on creating memories and trying something new, the interactive experiences at Ripley's are gaining a reputation as some of the best in the city. Don't miss their Marvellous Mirror Maze, which gives the illusion of continuing hallways, when in fact you've reached a dead end, or their Impossible LaserRace, a Mission Impossible-style race against the clock where you have to jump, crawl and twist yourself through a maze of laser beams.
An extraordinary space for extraordinary events
In the heart of London's West End, Ripley's is a one-of-a-kind space for private events, with wacky wonders that make perfect cocktail conversation starters. Spaces for hire include the Dungeon, a spine-tingling little shop of horrors that's fantastic for Halloween parties, and the Beauty Room, a space that celebrates beauty in its many forms. With a fountain that's just right for late-night wishes, and a maximum capacity of 80, the Beauty Room is ideal for birthday parties and hen dos. Alternatively, you can immerse up to 500 guests in Ripley's weird and wonderful world by hiring out the entire venue.

After an unusual space for a smaller event? We also have something for you.