Looking for something special for your next team-building session or company get-together in London? We know how to organise an office party or relaxed away day employees will actually want to attend. In London there's plenty of opportunities for fun corporate events, so we've cherry-picked the top ones for you. Check out our company off-site ideas below.
1. Painting party at Studio 249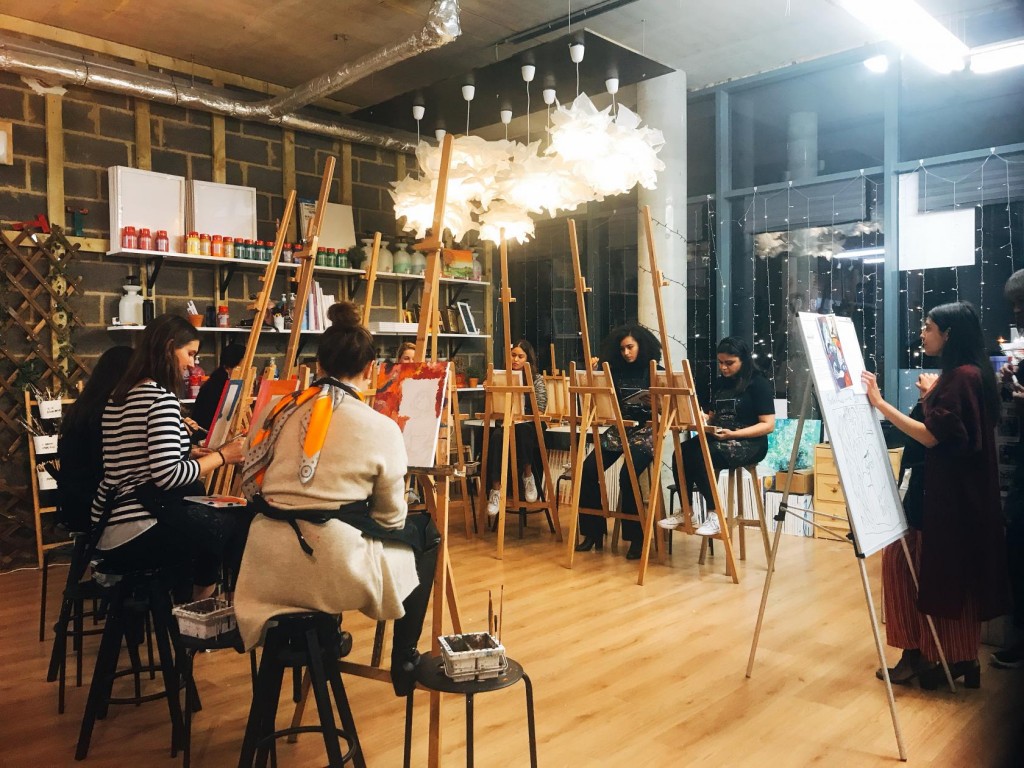 Located in London's East End, near Bethnal Green Station, Studio 249 is a multi-purpose venue suitable for a wide range of team building activities. The on-site events team is happy to help you organise a life drawing session or a painting workshop. Gather the workmates and get ready to unleash your inner artists!
What makes it a great off-site activity: It's an excellent occasion to get the creative juices flowing. You get to learn a new skill and who knows, maybe discover a new passion to pursue?
Capacity: Up to 50 people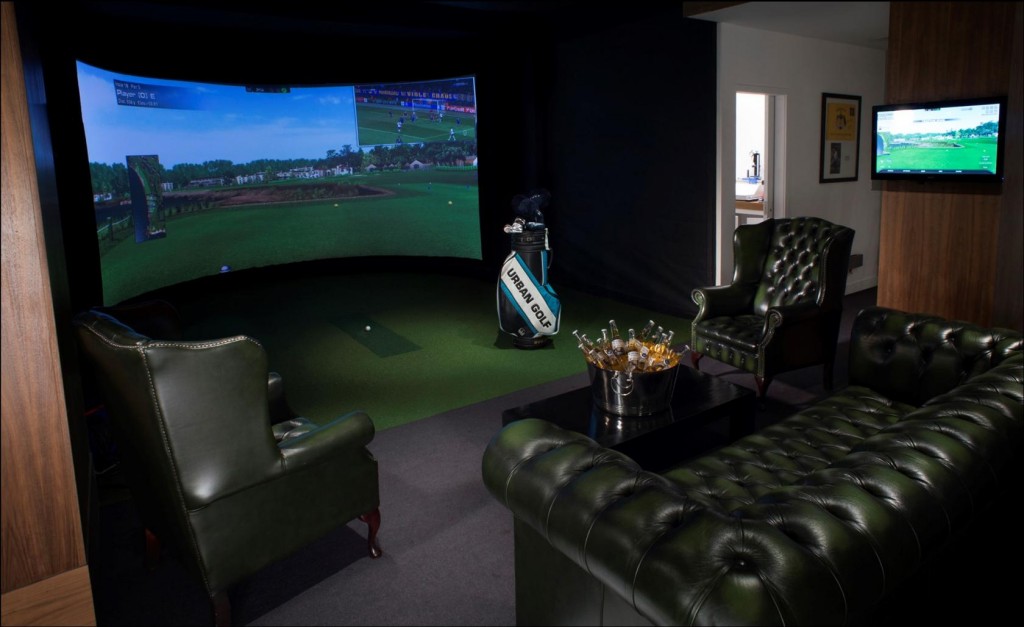 Nothing builds team bonds better than a little competitive spirit. Corporate golf events are a popular idea, but what about the colder months? No need to worry about the weather, as you can enjoy golf tournaments with your colleagues all year long, rain or shine, at Urban Golf Smithfield.
What makes it a great company off-site event venue: It's conveniently located in Farringdon and has everything needed for a fun off-site meeting, including fantastic catering options and drinks.
Capacity: Up to 10
3. Go-karts / bumper cars at Namco Funscape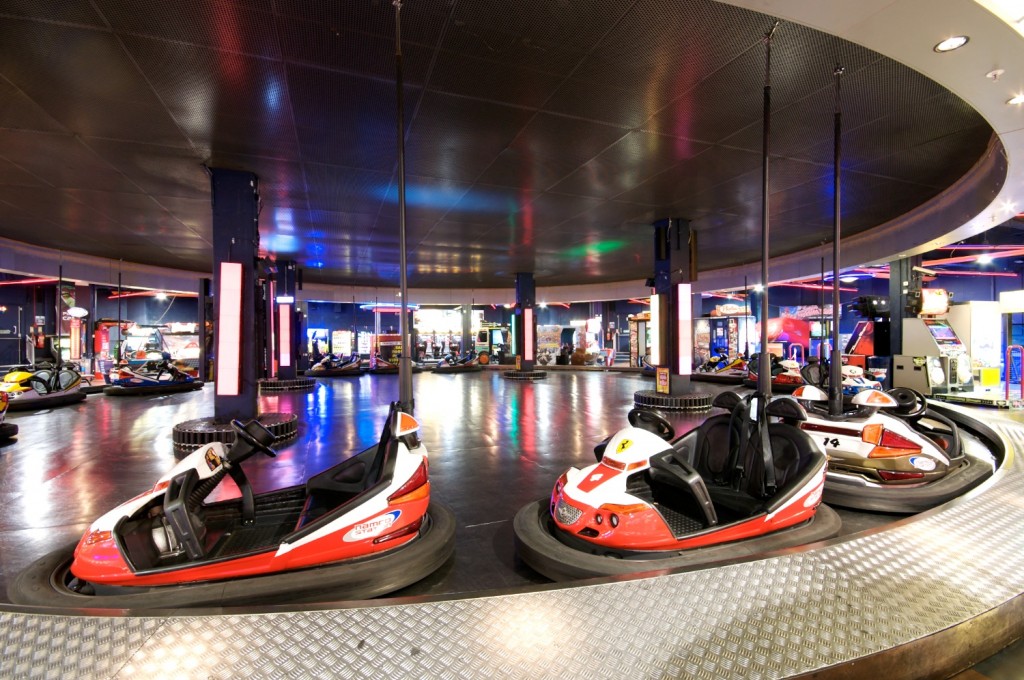 Every professional needs to release their inner child from time to time! This central London venue, located just a stone's throw from the London Eye, is the right place to let your hair down and enjoy the company of your co-workers in a less formal setting. Ready, steady, go!
What makes it an exceptional corporate off-site event venue: Namco Funscape offers a wide variety of team-building activities – it has bowling lanes, pool and ping pong tables, and a funky lounge bar to top it all off. They also offer special corporate event packages.
Capacity: Up to 1150 people – perfect for an enormous corporate party! Separate areas for smaller corporate events are available for hire, too.
Food, glorious food… Why not cook up something delicious with your work buddies at Venturi's Table Cookery School? Get together, learn something new, eat, drink and be merry!
What makes it a remarkable corporate off-site event venue:  Venturi's Table Cookery School is happy to call itself a place that 'develops professional relationships, encouraging and inspiring the best performances'.
Capacity: Up to 30 people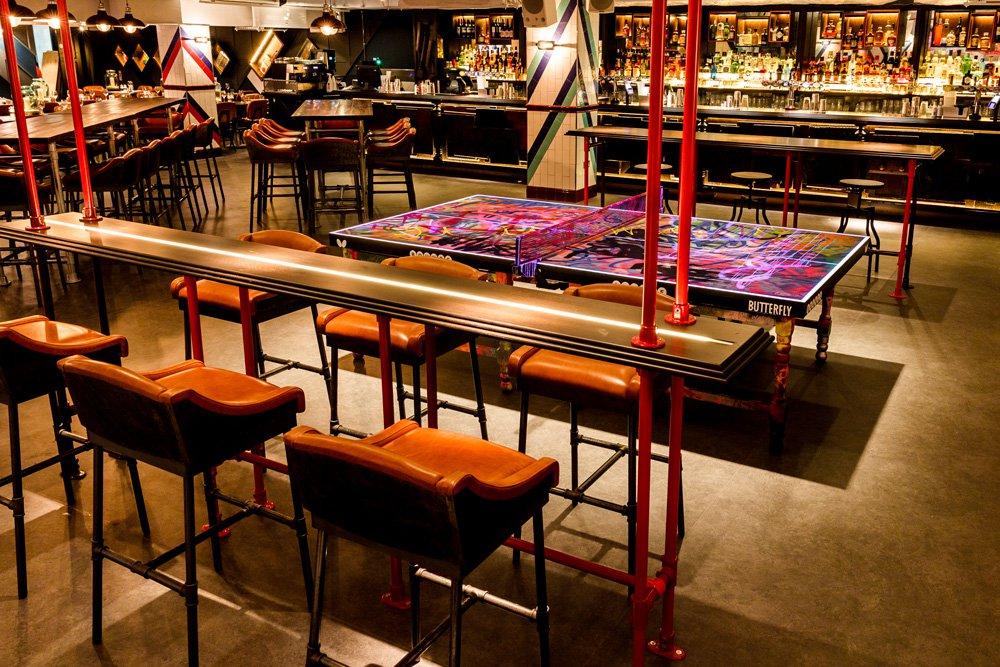 Bounce Old Street is where social ping pong meets UV neon paint. The experience is both exciting and extremely good-looking – think of the pictures! With tables accommodating up to 20 guests each, Bounce Old Street works well for large corporate groups.
What makes it an exceptional corporate off-site event space: You get to drink, dine and play all in one venue!
Capacity: Up to 550 people – smaller areas are also available.