With big-name clients like Selfridges, Unilever and the BBC hosting events here, the landmark Laban Building in the heart of south-east London is guaranteed to get your guests talking. Designed by Herzog & de Meuron of Tate Modern fame, and winner of the Stirling Prize for Architecture in 2003, this world-leading contemporary dance training centre boasts a range of cutting-edge spaces for your next event. With an elegant 300-seat theatre, exclusive foyer space plus ultra-modern rehearsal studios, contemporary meeting rooms and landscaped gardens designed by Vogt Architects, there's always a lot of buzz around events held in this inspiring venue.
A truly modern wedding location
For a contemporary wedding that stands out from the pack, the Laban Building can accommodate up to 120 people for a sit-down dinner and up to 300 for a standing reception. Its striking foyer space incorporates a vibrant bar area and has room for a DJ or band. Wedding blessings and open-air celebrations can also be held in the venue's famous landscaped gardens, which provide the perfect photographic backdrop. And to top if off, the team at Trinity Laban are happy to help source musicians and performers for your special day from their pool of talented students.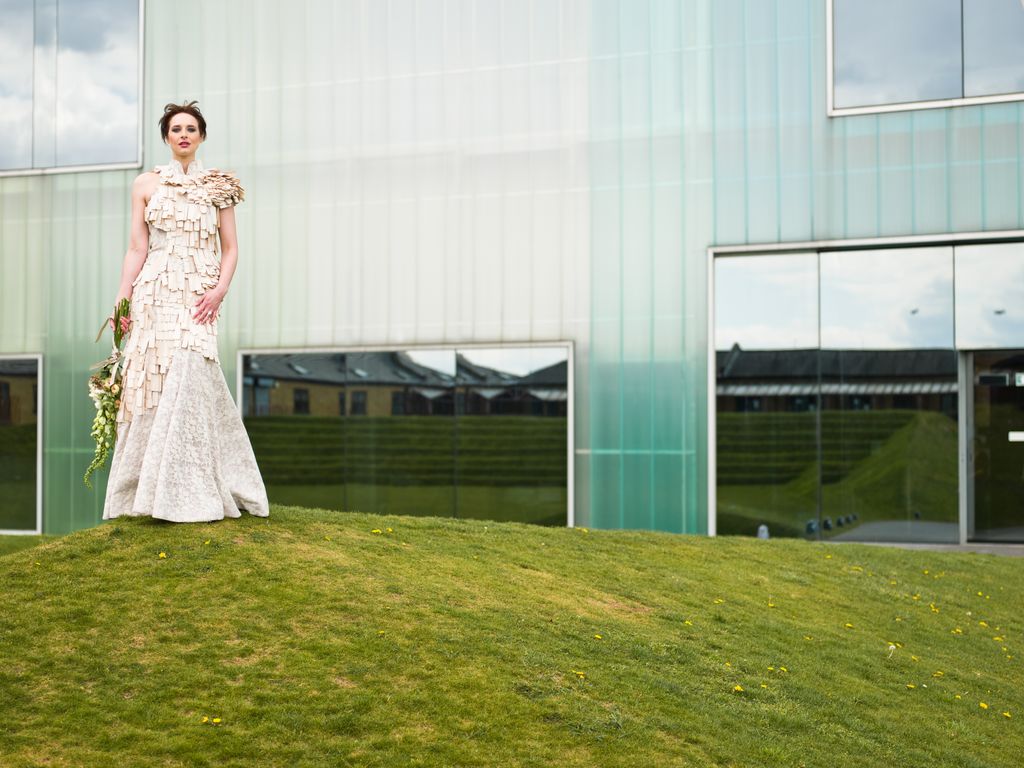 Fantastic filming spot
A breathtaking location for filming and still photographic shoots, the Laban Building's facilities include a chic foyer featuring the Laban Wall Drawing by the famous British artist Michael Craig-Martin as well as blank canvas studios that free up creativity.
Rehearsal spaces to inspire
The Laban Building's light, airy rehearsal spaces feature large floor-to-ceiling windows and integrated sound systems that include CD and iPod connections. Its ultra-modern studios are also ideal for fashion shows, film work, photo shoots and movement workshops.
Striking landscaped gardens
Designed by Vogt Architects, the Laban Building's impressive landscaped gardens provide a one-of-a-kind location for outdoor events. Incorporating a unique 200-seat amphitheatre, this 600-square-metre space is perfect for marquee weddings, summer cocktail parties and corporate barbeques. Changing dramatically from day to night, the light-reactive Laban Building provides a stunning backdrop for outdoor events.
A versatile venue offering unique services
The Laban Building is a flexible venue, regularly playing host to a wide range of events, from product launches and drinks receptions to conferences and workshops. Trinity Laban also offers a range of services to complement your event, including their highly regarded dance or movement workshops, which are led by trained professionals and can be designed to meet your specific objectives.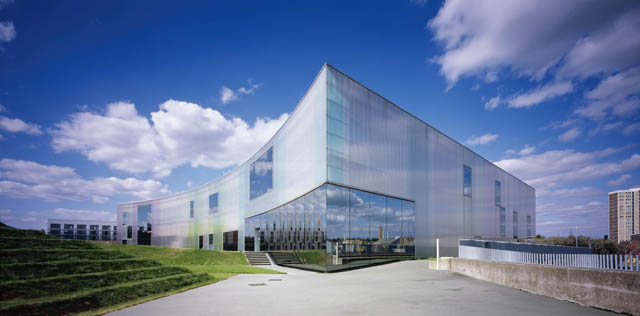 Looking for a music practice space? We also have options for you, check out London's best rehearsal spaces here.