On an unseasonally chilly day this April, Broadway House welcomed London Marathon participants who were running in aid of Sparks, a charity that raises money for pioneering children's medical research. Hot beverages and free massages were a hit at the post-race reception, which was a place for runners to celebrate amongst friends and family. And with their Herculean efforts raising over £300k for vital children's medical research, they certainly had something to feel good about.
Dressed to impress
Situated in the heart of Westminster, Broadway House is a prestigious Edwardian-style conference venue with a distinctly modern feel. This in-demand venue is AIM GOLD accredited, the highest level of accreditation within the conference-venue sector.
Broadway House offers 14 versatile conference, meeting spaces and boardrooms, which can be configured to your individual needs. Natural daylight, air-conditioning and leading-edge technology, including 100MB free Wi-Fi, data projectors and in-room computers, as well as DVD and audio conferencing technology, make Broadway House one of London's best conference and meeting venues. With refreshments, stationery, flipcharts, phones and whiteboards included as standard, and the Broadway House team on hand at all times to provide a responsive and seamless service, your event is guaranteed to run smoothly from start to finish.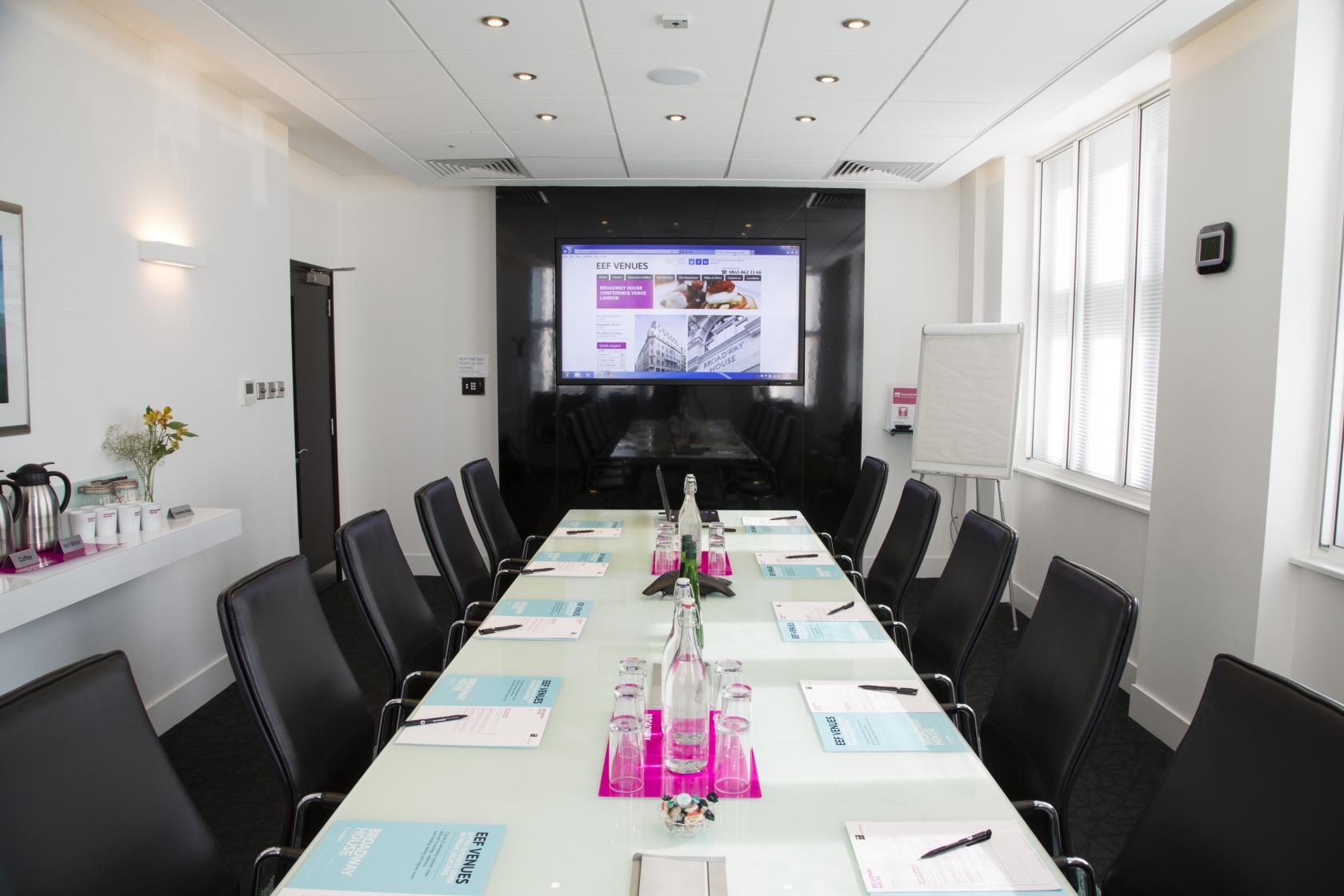 Top tech
Broadway House's Council Chamber boasts a Samsung ME95C LFD, ensuring delegates will always see the big picture. The world's first 95-inch large-format display in brilliant FHD delivers rich content that enhances visual communication for meetings, conferences and training sessions.
As Broadway House venue manager Amanda Sutton explains, 'Unlike projected images in a darkened room, this presentation tool retains picture quality with broad colour ratios, deep blacks and sharp images, even in bright light. The presenter isn't dazzled by light from a projector, nor does the presenter throw a shadow on the screen. The reduced light scatter and reduced reflection make the content easier to read, increasing audience concentration and productivity.'
Location, location, location
Ideal for businesses looking for a conference venue in central London, Broadway House is situated directly opposite St James's Park tube station, and within walking distance of Victoria, Waterloo and Charing Cross mainline stations.
Fantastic fare
Broadway House serves up fresh, seasonal dishes, offering a selection of menu options from canapé receptions to private sit-down lunches. It also has a Christmas menu for events held during the festive season.

The Stephenson Room
The Stephenson Room is Broadway House's largest suite, accommodating up to 120 delegates.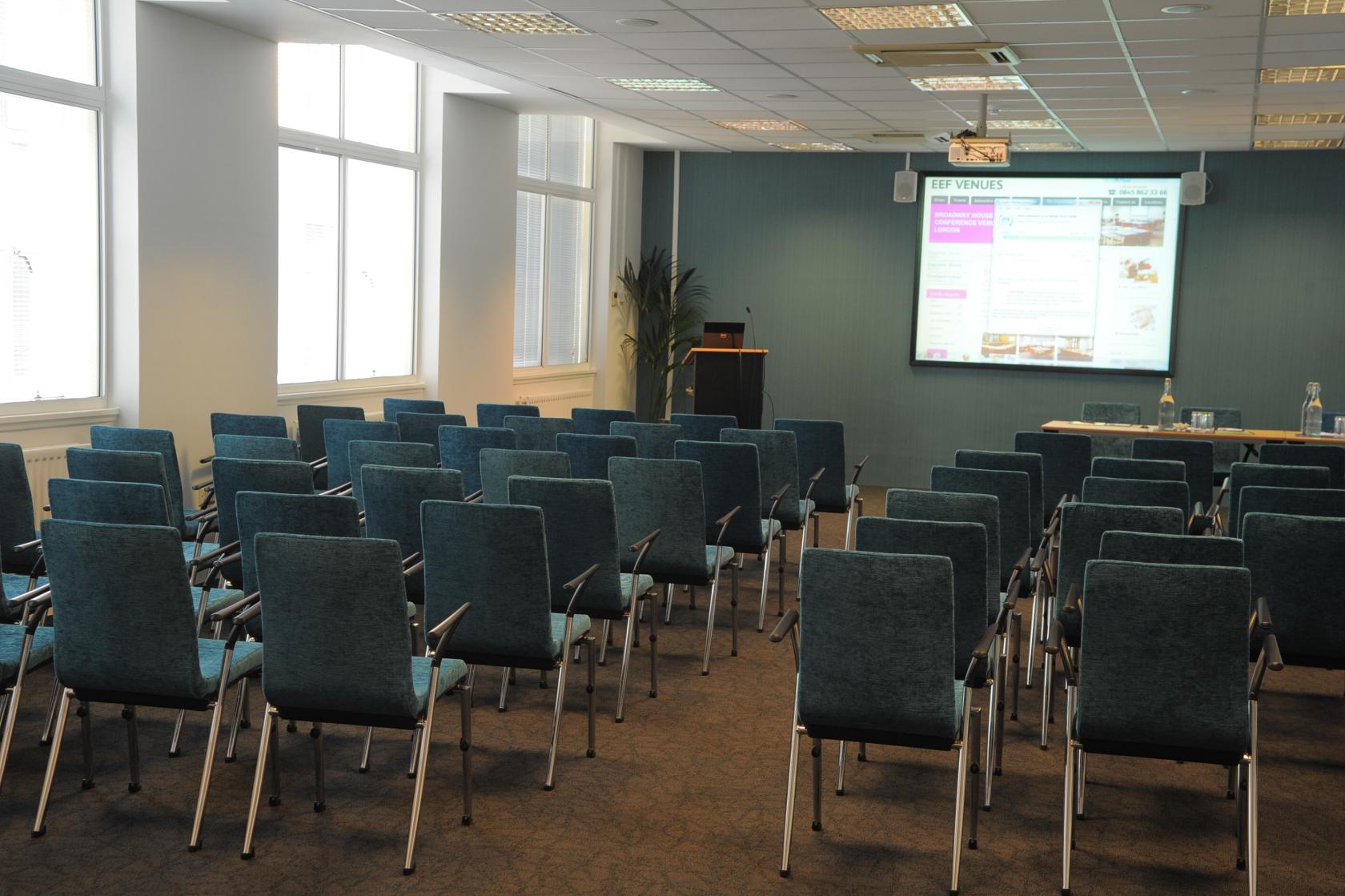 The Council Chamber
The popular Council Chamber has a classy Mad Men feel and can hold up to 110 delegates. It features up-to-the minute tech, including a huge plasma screen, that can be controlled by the push of a button on a wireless control.

Looking for larger conference venues? We also have options for you.