The Walking Dead broke viewing records in the US when it was adapted into a hit TV series in 2010, according to Nielsen ratings. Charlie Adlard, the British artist behind the internationally successful zombie drama, says his obsession with drawing goes back to 1972, when his day began buying him Marvel comics.
But the UK's cartoon industry by no means begins and ends with Adlard. From John Wagner, the creator of Judge Dredd, to Dave Gibbons, the illustrator of The Watchmen, Britain's comic book glitterati mean serious business.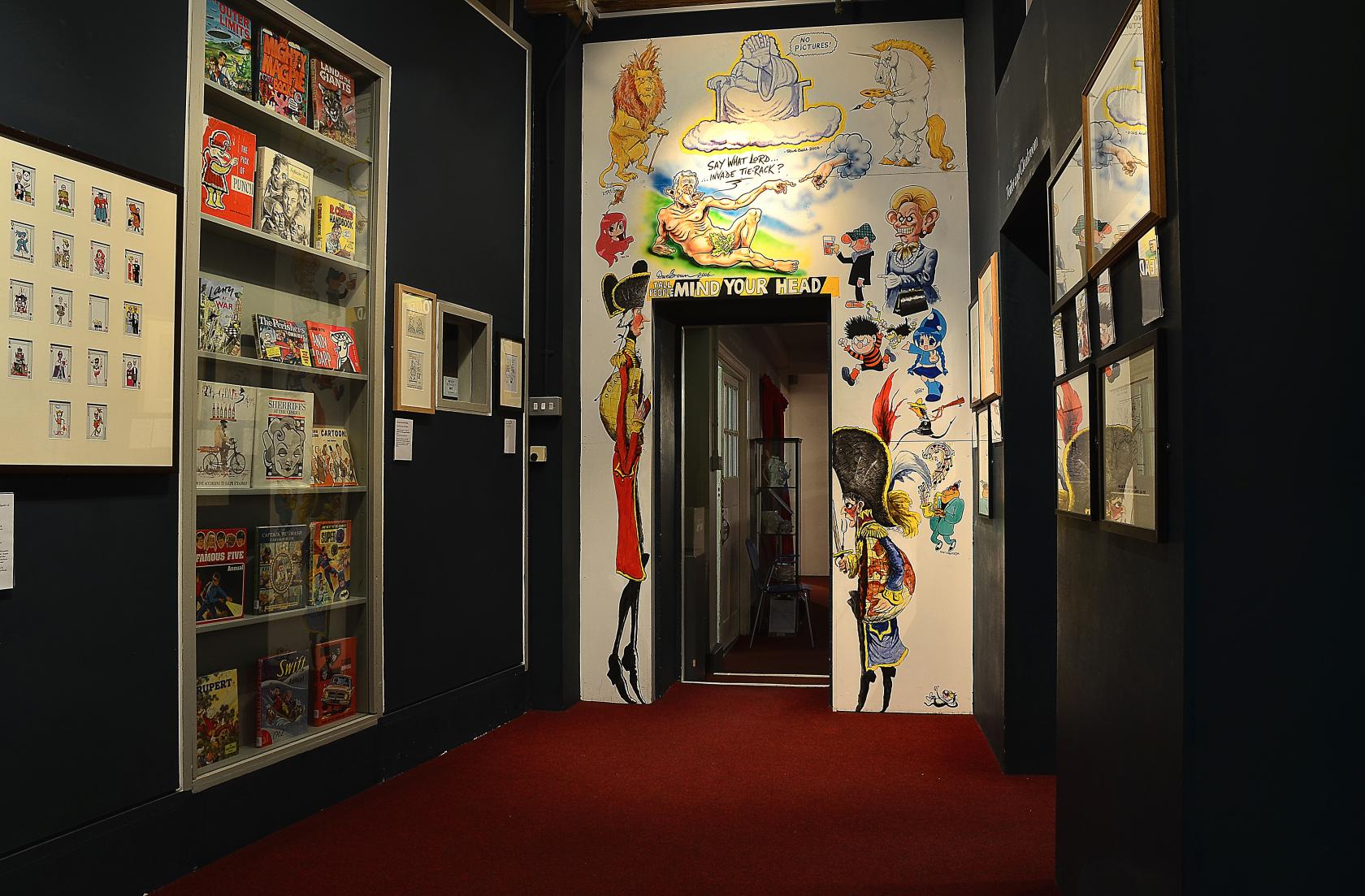 A London first
After a ten-year campaign spearheaded by Lord Baker, the former home secretary, funds were finally raised to secure a location for the Cartoon Art Trust's million-pound collection. Situated in the heart of literary Bloomsbury, London's first cartoon museum is dedicated to showing the best British cartoons, caricatures and animations. The museum displays more than two thousand examples of comic art from the 18th century to the present, with high-profile fans including the Duke of Edinburgh (who probably overlooked the gigantic Trog caricature of his wife hanging on one of the walls!).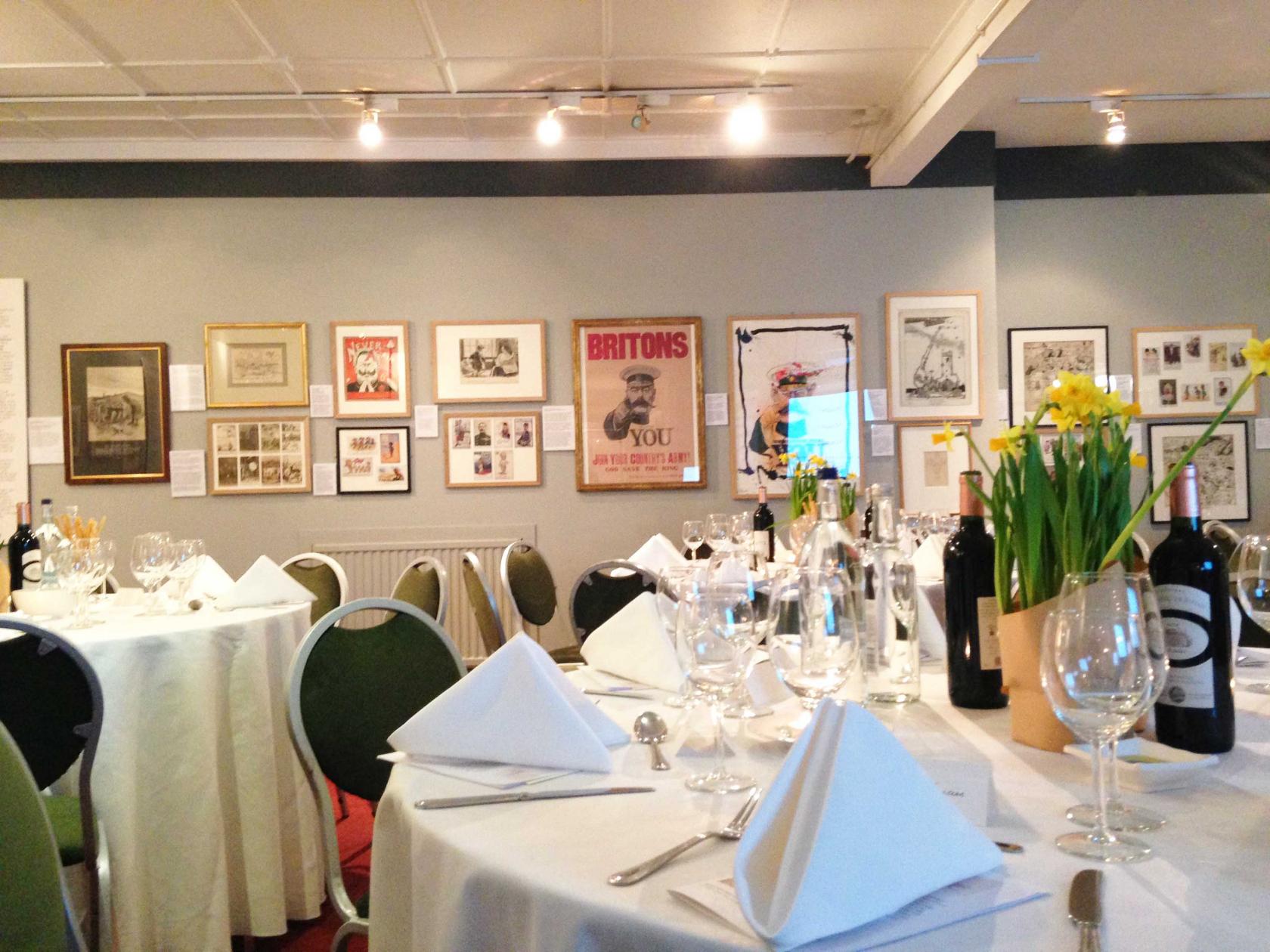 A colourful collection
A transformed former dairy, the museum is just around the corner from where the caricaturist George Cruickshank was born – a site finally found after an arduous two-year search. The museum exhibits original artwork from some of the biggest names in cartooning, as well as rare comic items from The Dandy, Eagle and 2000 AD. To top it off, some of the most famous cartoons ever published are on show, including Captain Bruce Bairnsfather's picture of two squaddies in a World War One trench, one muttering, "If you know a better 'ole, go to it."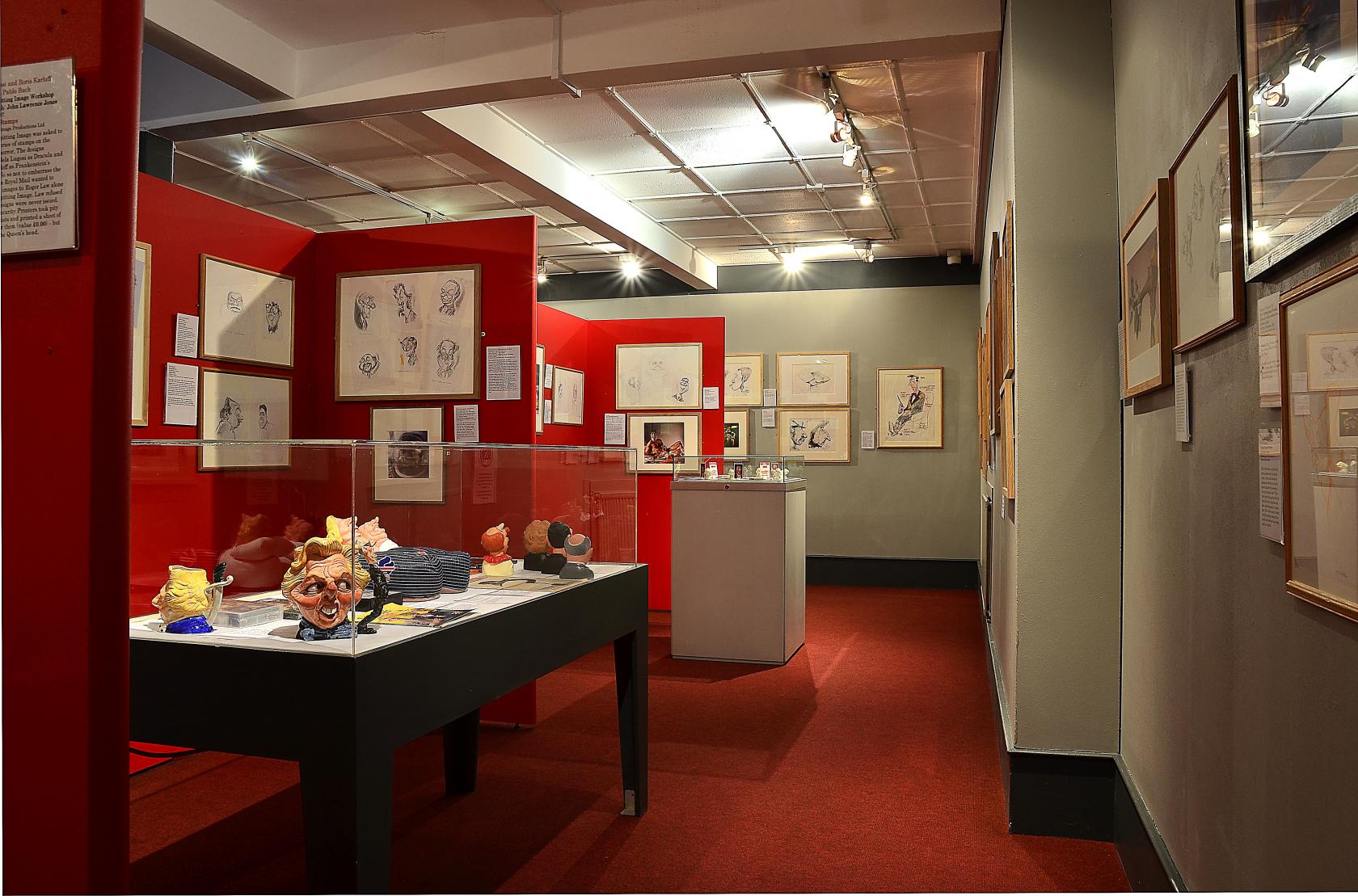 A funny take on history
The Cartoon Museum's enormous collection includes 3,000 books and 12,000 pictures, covering three hundred years – from illustrations poking fun at the messy affairs of Gordon Brown, Tony Blair and George Bush, to Georgian Rowlandson watercolours of bawds selling off country maids to wrinkled womanisers. In fact, there's enough blasphemy, defamation and innuendo within the 4,000 square-foot museum to keep the courts tied up for years.
Entertaining exhibits
With a current exhibition tracing the rise of the graphic novel, and another featuring over fifty pieces of original artwork from the novelisations of televised Doctor Who stories, the Cartoon Museum is a must-see for Whovians, comic book geeks and pop culture fans alike.
Get together for a giggle
From the political satire of William Hogarth and Gerald Scarfe, to fantastical comic-strip creations like Dennis the Menace and Rupert Bear, the Cartoon Museum's Comics Gallery makes a colourful backdrop for private events, such as drinks receptions, launches and leaving parties.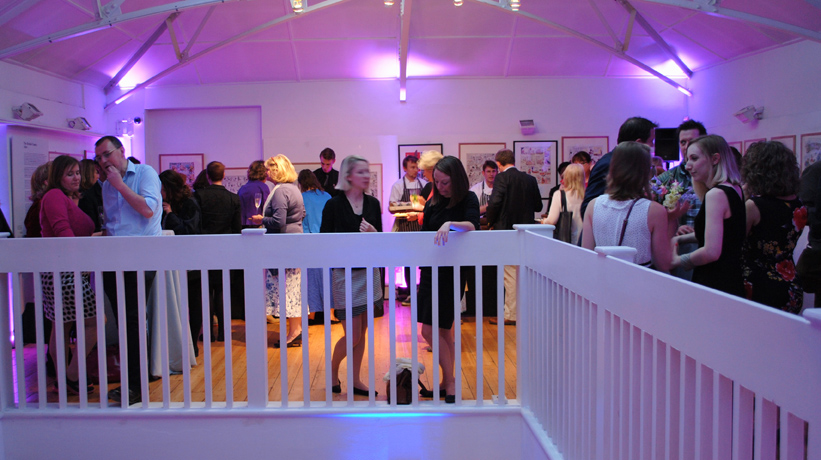 Just for laughs
Break the ice at your private event by offering mini cartoon workshops or hiring the museum's award-winning caricaturist. Interactive activities are a great way of engaging attendees, as previous big-name clients, like the BBC, Genting Casinos and TCC Global, can attest.
Fantastic feasting

The Cartoon Museum works closely with its suppliers to offer unique catering packages inspired by its exhibitions. From culinary trips around the world to Alice in Wonderland-themed 'eat me' canapes and 'drink me' cocktails, the museum serves up top nosh that gets people together and enjoying themselves.

Looking for a London comedy venue for a stand-up night? We also have options for you!