Planning a Christmas dinner in London? From traditional dining rooms to the city's hottest eateries, we've got you covered this silly season. Read on to find out which London venues are the best places to knock back an eggnog or two, gobble up a golden roast turkey and tuck into some good old Christmas pud.
Situated opposite One Canada Square tower in Canary Wharf, Plateau Restaurant boasts dramatic views across London's rooftops. Elegant art deco lighting, Manhattan-style decor and modern French dishes make this the perfect place for a stylish Christmas get-together.
Price:
From £45 per person
Where:
Canary Wharf (see more Canary Wharf venues)
Capacity:
Up to 600 guests
Whether you're planning an end-of-year staff party or family reunion, Ealing Park Tavern is a festive favourite. This lovingly restored coaching inn and brewery in leafy South Ealing serves up traditional British fare, like whole roast suckling pig, rare breed beef 'wellington', and classic bakewell tart.
Price:
From £100 per session
Where:
South Ealing
Capacity:
Up to 70 guests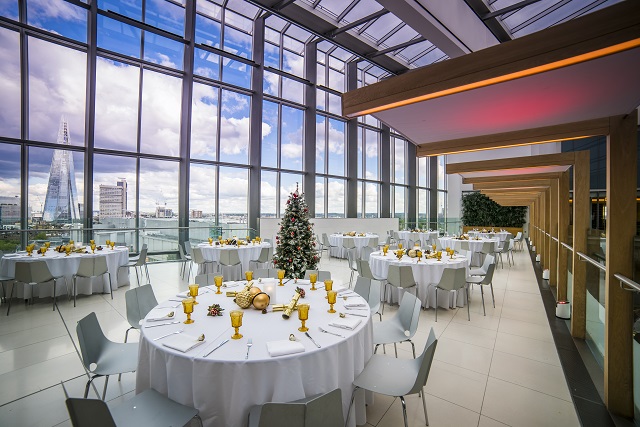 Situated on the 10th and 11th floors of the award-winning Blue Fin Building, this stylish events space is the perfect place for a festive celebration. With spectacular views of the River Thames and Docklands, Blue Fin Venue promises to take your Christmas dinner to new heights.
Price:
From £420 per session
Where:
South Bank (see more South Bank venues)
Capacity:
Up to 400 guests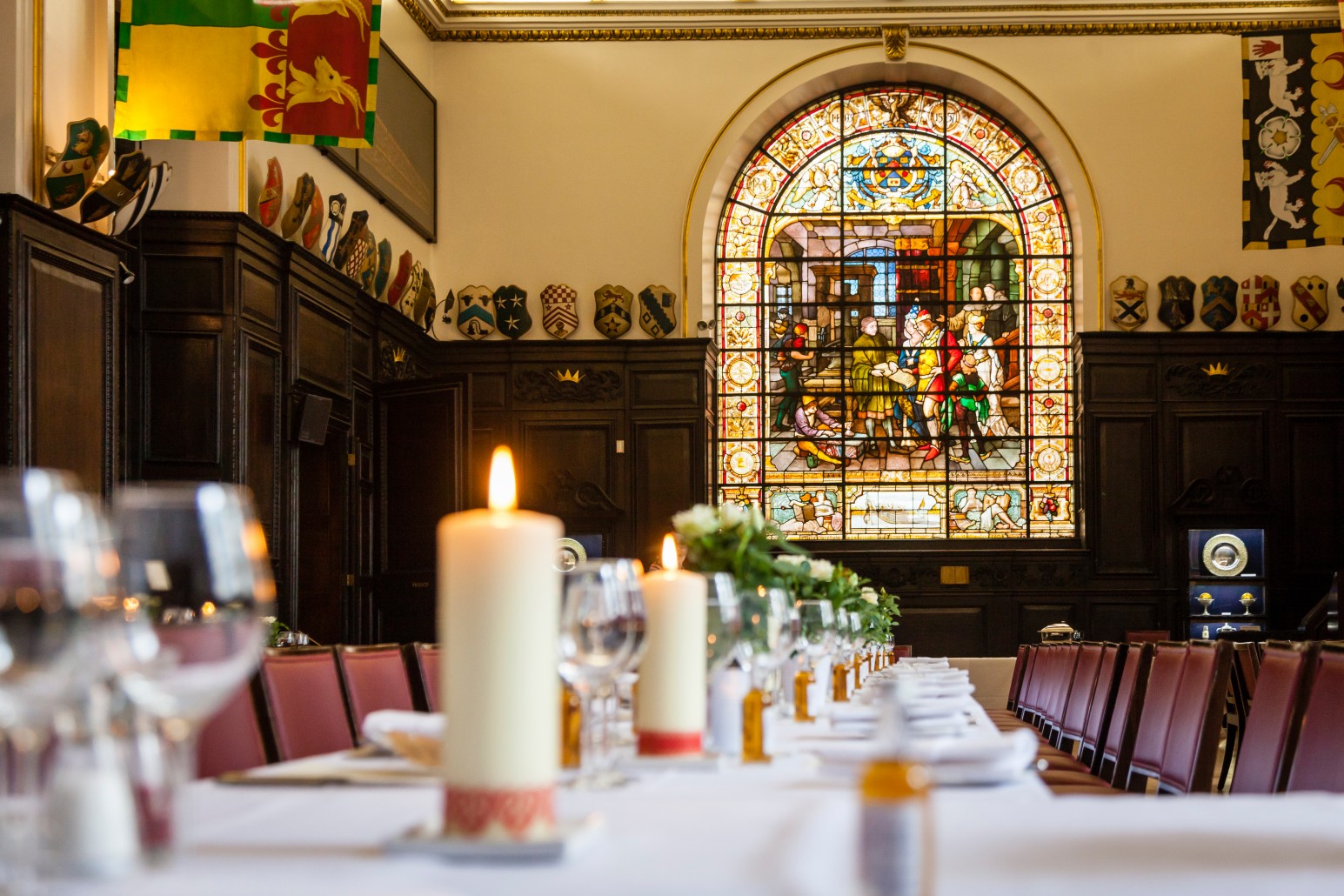 This grand Grade I listed building would make an impressive setting for a traditional Christmas lunch or dinner. Close to St Paul's Cathedral, Stationers' Hall accommodates up to 200 for sit-down meals and 400 for standing receptions.
Price:
From £2640 per session
Where:
City of London (see more City of London venues)
Capacity:
Up to 400 guests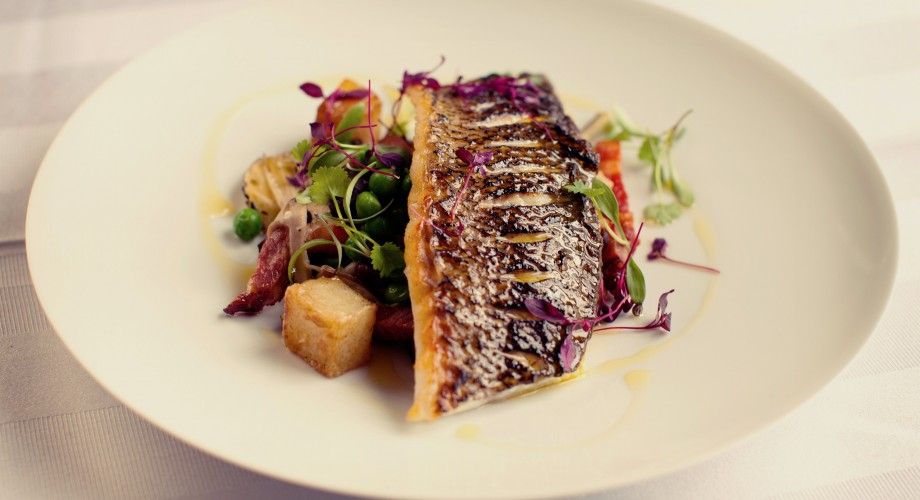 Louis XVI gilt cornicing, chandeliers and a baroque staircase will bring a touch of magic to your holiday feast. And the really nice part? No. 4 Hamilton Place offers a three-course Christmas menu featuring festive dishes, like black feathered turkey ballotine stuffed with sage and chestnut, and classic Christmas pudding with brandy custard sauce.
Price:
From £95 per session
Where:
Mayfair (see more Mayfair venues)
Capacity:
Up to 300 guests
Want more Christmas party inspiration? Check out:
Central London's best Christmas party venues 2016
North London's best Christmas party venues 2016
East London's best Christmas party venues 2016
South London's best Christmas party venues 2016
West London's best Christmas party venues 2016